Sushmita Sen and Rohman Shawl Rekindle Their Spark, Radiate Joy in a Diwali Celebration
Sushmita Sen and Rohman Shawl Rekindle Their Spark, Radiate Joy in a Diwali Celebration
Sushmita Sen and Rohman Shawl, who had parted ways in 2021, put all speculations to rest as they made a joint appearance at a Diwali celebration, confirming their rekindled connection. Despite their previous breakup, the duo has maintained a strong friendship, evident in their frequent outings together in Mumbai. In a candid revelation, Sushmita Sen shared her thoughts on love, expressing a sense of completeness within herself.
Sushmita Sen and Rohman Shawl's Diwali Reunion Sparks Confirmation of Relationship Revival
The festive spirit was in full swing as Sushmita Sen and Rohman Shawl stole the spotlight at a Diwali party, putting an end to lingering speculations about their relationship status. The couple's joint appearance exuded warmth and togetherness, serving as a tangible confirmation of the revival of their romantic journey. Amidst the glittering Diwali celebrations, Sushmita and Rohman's reunion became a beacon of joy, sparkling smiles and affirming the love that has found its way back into their lives.
Sushmita Sen and Rohman Shawl Share the Spotlight as Diwali Party Companions, Reigniting Curiosity About Their Relationship Status
At the Diwali festivities, all eyes were on Sushmita Sen and Rohman Shawl as they gracefully stepped into the limelight as companions for the celebration. The duo's joint presence not only added a touch of glamour to the event but also reignited the ever-present curiosity surrounding the status of their relationship.
Fans and onlookers couldn't help but speculate on the nature of their connection, making the Diwali party a hot topic of conversation as the duo navigates the intricate dance between personal privacy and public intrigue.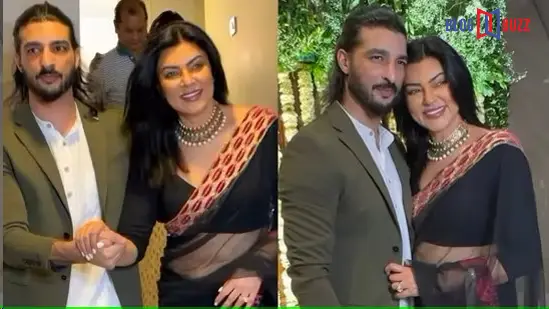 Despite their 2021 Breakup
Sushmita Sen and Rohman Shawl are once again in the spotlight, thanks to recent social media exchanges and their joint public appearances. The duo turned heads on Tuesday night as they attended a Diwali party hosted by producers Vishal Gurnani and Juhi Parekh Mehta. Sporting a saree, Sushmita Sen and Rohman Shawl, in a kurta and jacket, happily posed for paparazzi outside the Mumbai venue, sparking a fresh wave of dating rumours.
This isn't the first time the duo has stirred speculation; earlier this year, Sushmita Sen shared a workout video featuring Rohman Shawl, fueling dating rumours that continue to keep fans and the media intrigued. As they navigate the delicate balance between privacy and public scrutiny, Sushmita Sen's warm Diwali wishes to the paparazzi only add to the mystery surrounding the nature of their relationship.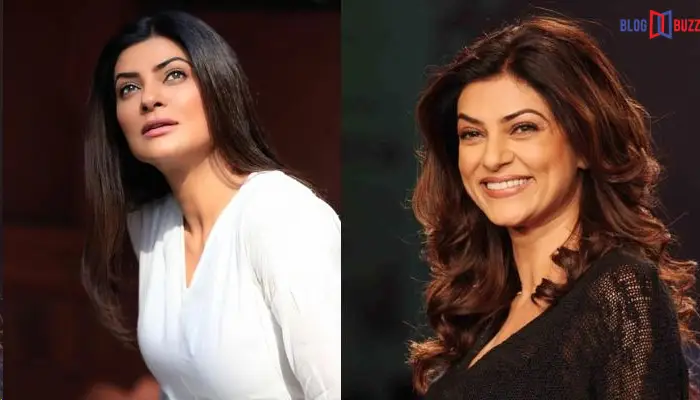 Sushmita Sen and Rohman Shawl
Sushmita Sen, the former Miss Universe, has left an indelible mark in Bollywood with iconic roles in films like Biwi No 1, Do Knot Disturb, Main Hoon Na. After a hiatus, she made a remarkable comeback with the International Emmy-nominated series Aarya, reprising her role in its second instalment and continuing to captivate audiences in the upcoming third season. Beyond the screen, Sen also showcased her versatility in the film Taali, portraying the role of transgender activist Shreegauri Sawant.
On the other hand, Rohman Shawl, renowned as a model, has graced the runways for numerous top designers and made his presence felt in various commercials. Sushmita Sen, a single mom to her daughters Alisah and Renee, embraced motherhood through adoption—Renee joined the family in 2000, and Alisah became a part of their lives in 2010. The Sen-Shawl family narrative is not just about showbiz and glamour; it's a story of love, resilience, and embracing diverse roles both on and off the stage.