Shah Rukh Khan ages 57, turning his films everlasting.
Shah Rukh Khan ages 57
Shah Rukh Khan, popular called the "king" or "Badshah of Bollywood", turned 57 on November 2nd but it feels like his films continue to de age, as film theaters witness a subsequent turnout of audience for his 1995 re- release Dilwale Dulhaniya Le Jayenge.
Shah Rukh Khan goes a long way back in the 1980s where he made his first debut in a film television series named Fauji which aired on India's first broadcast channel, Doordarshan. He consequently featured in Aziz Mirza's television series "Circus" and Mani Kaul's mini series, "Idiot".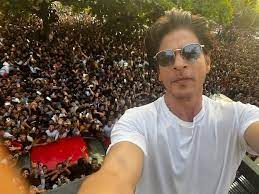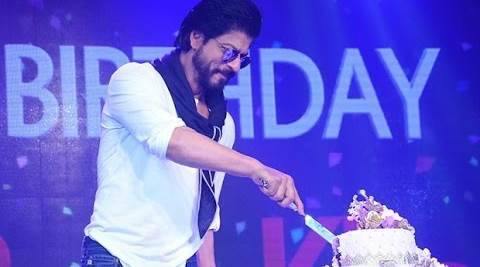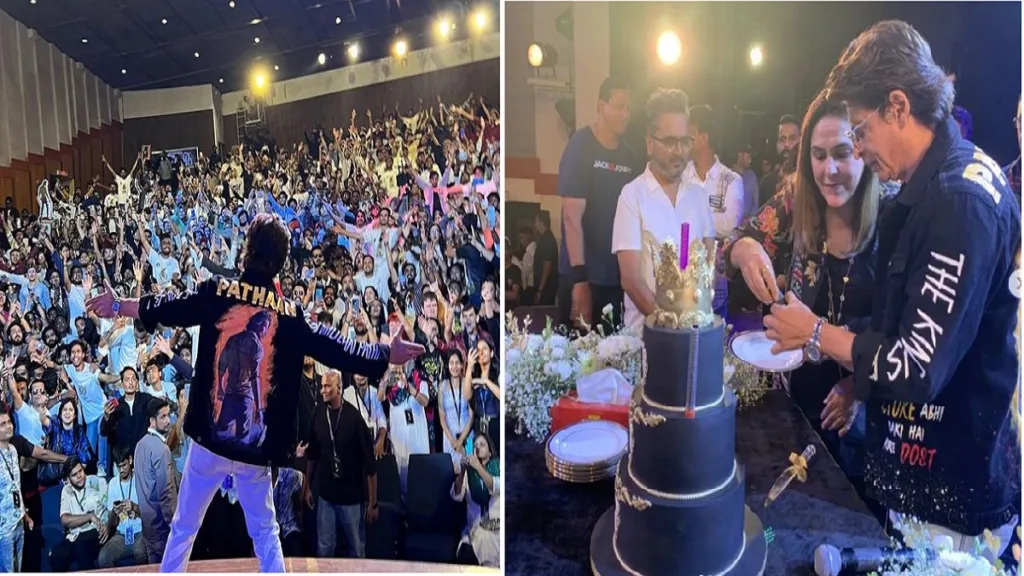 Soon, Khan ventured into Bollywood and made his way to make his debut on the big screen alongside Divya Bharti, in Deewana as a supporting actor to male lead Rishi Kapoor. Not only did he receive praises and acclaims for his first ever feature film performance, but also bagged the Filmfare award for debut actor male, in 1992. His early films include, " Dil Ashna Hai", "Chamatkar ", and "Raju Ban Gaya Gentleman ".
Shah Rukh Khan always exhibited zeal and enthusiasm in his characters but soon he delved into a risky venture. The beginning of early 1990s marked the start of a different shade of performances that Khan was delivering before this. He starred in films such as "Baazigar" and "Darr", as an anti-hero. Baazigar became one of the firsts to pair Shah Rukh Khan alongside Kajor and won him the Filmfare award for Best Actor that year.
Darr went on to become of the firsts of the long enduring collaborations of Khan with Yash Chopra and Yash Raj Films. When other actors rejected to play the part of the obsessive lover in Darr, it was finally offered to Khan who readily accepted it. Words of praises were bestowed upon him for his exemplary performance and for changing the face of villainy and the usual perception of a conventional  negative character in Hindi Cinema. Another film to his name under the same category would be Anjaam, starring Madhuri Dixit.
It was not until 1995, that Shah Rukh Khan earned the title of a "Romantic hero" ever to exist in Hindi cinema after Rajesh Khanna. Khan's Dilwale Dulhaniya Le Jayenge was proven to be the highest grossing production in India and abroad that year and was declared to be a blockbuster. Shah Rukh Khan went onto collaborate with Yash Raj films for "Dil toh Pagal Hai", "Mohabbatein", "Veer Zara", "Rab ne Bana di Jodi", "Chakh De India", "Jabh Tak Hai Jaan", out of which Chakh de India portrayed Khan in an entirely different demeanor of a focused hockey coach attempting to bring his nation pride, absolutely unlike his romantic self.
Shah Rukh Khan has showered his love and romance among his audience and raised standards of an ideal male through his films. He has given faith and retained it throughout his journey and continues to do so despite his ups and downs, career or healthwise. His characters look out, defend, help and empower, all of which make him loved and revered by his n number of fans who don't rethink before standing the whole day outside his Villa Mannat just to get a glance of his. He has made a mark for himself entirely by himself and is a man that deserves all that he has, and all that he is today. He might have turned older, but his films turn eternally everlasting. Here's to the man who redefined Bollywood, here's to Shah Rukh Khan.