Rapid Rise of Young Sensation Sreeleela in Tollywood: A Trailblazing Journey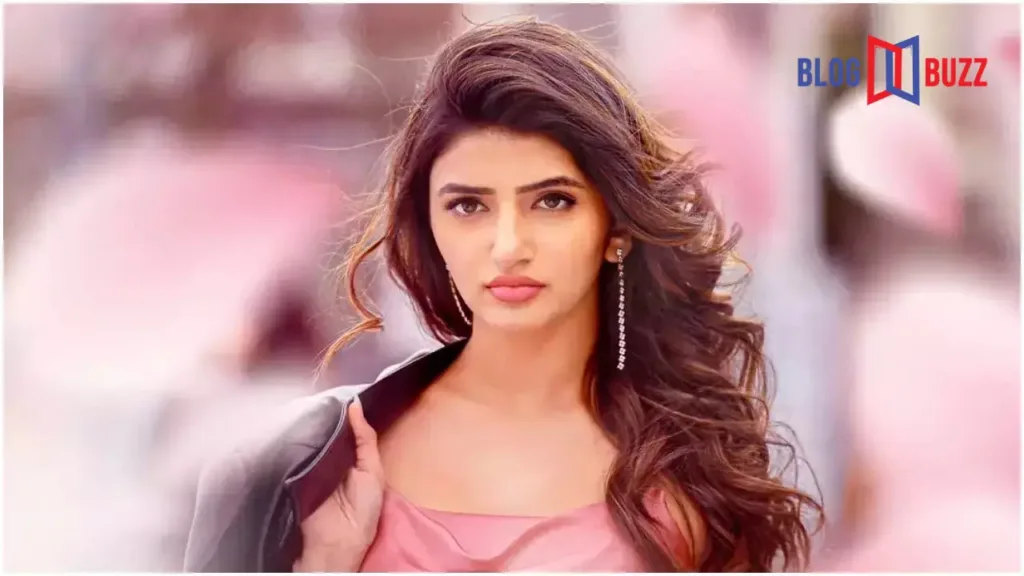 Rapid Rise of Young Sensation Sreeleela in Tollywood: A Trailblazing Journey
In the dynamic world of Tollywood, a fresh and vibrant star has emerged, capturing hearts, and dominating the silver screen with her exceptional talent and dedication. The name on everyone's lips is Sreeleela, a name synonymous with success and hard work. With an impressive lineup of films scheduled for release over the next five months, it's evident that she is on an unstoppable journey towards superstardom.
Sreeleela's cinematic expedition is set to kick off with a bang, as she gears up for the much-anticipated film 'Skanda,' where she will be seen opposite the charismatic Ram Pothineni. Directed by the accomplished Boyapati Srinu, the movie is all set to grace the theatres on September 15, marking the commencement of what can be aptly called her very own film festival.
Following 'Skanda,' Sreeleela gracefully takes on a pivotal role in 'Bhagavanth Kesari,' starring the venerable Nandamuri Balakrishna. This cinematic marvel is scheduled to hit screens on October 19, promising audiences an unparalleled viewing experience.
As the months unfold, Sreeleela's cinematic journey continues to captivate audiences. In November, she will be seen sharing the screen with the talented Vaishnav Tej in the movie 'Adhikesheva,' a partnership that is bound to create magic on screen. As December arrives, the spotlight shifts to 'Extra Ordinary Man,' a film featuring Nithin, where Sreeleela's exceptional acting prowess is sure to shine.
The most exceptional highlight in Sreeleela's impressive lineup, without a doubt, is the highly anticipated 'Guntur Kaaram.' This monumental masterpiece features the renowned Mahesh Babu in a leading role. With its release scheduled for January, this cinematic gem is all set to propel Sreeleela into the uppermost ranks of Tollywood's esteemed circle.
It's not a stretch to say that Sreeleela's life underwent a paradigm shift after the resounding success of the blockbuster 'Dhamaka.' Overnight, she transitioned from a promising talent to a sought-after superstar, with filmmakers clamouring to collaborate with her. A source close to the starlet reveals, "Sreeleela's life changed overnight after the blockbuster 'Dhamaka,' and filmmakers rushed to her doorstep with offers." This meteoric rise to stardom is a testament to her exceptional talent and the sheer hard work she has poured into her craft.
Sreeleela's ascent to the upper echelons of Tollywood hasn't been without its challenges. Her commitment to her art is evident as she seamlessly transitions from one role to another, maneuvering through studios with grace and determination. Not only is she taking on a variety of roles, but she's also effortlessly matching steps with some of the biggest stars in the industry. Her dedication is truly awe-inspiring.
One factor that has undoubtedly played to Sreeleela's advantage is her fluency in Telugu, the language of the industry. This linguistic prowess has provided her with a unique edge, enabling her to connect with audiences on a deeper level. As a result, she has managed to secure more film projects than her contemporaries, including esteemed names like Rashmika, Pooja Hegde, and Mrunal Thakur.
In conclusion, the remarkable journey of Sreeleela in Tollywood is a testament to her talent, hard work, and unwavering dedication. Her meteoric rise from a promising newcomer to a reigning star is a story that inspires and captivates. With a diverse range of roles and an impressive array of co-stars, she continues to leave an indelible mark on the industry. As her star continues to ascend, it's clear that Sreeleela is here to stay, enchanting audiences and setting new standards of excellence in the world of Tollywood.