Megastar Chiranjeevi Shines in 'Bholaa Shankar': A Blend of Swag, Emotion, and Entertainment

Megastar Chiranjeevi Shines in 'Bholaa Shankar': A Blend of Swag, Emotion, and Entertainment
In a triumphant return after the blockbuster "Waltair Veerayya," Megastar Chiranjeevi graces the silver screen once again with the much-anticipated film "Bholaa Shankar." Directed by Meher Ramesh after a decade-long hiatus, the movie's worldwide release has sent ripples of excitement among fans. Let's dive into our review to unravel the cinematic journey of 'Bholaa Shankar.'
Plot Unveiled:
The narrative follows Bhola and his sister as they relocate to Kolkata, a city grappling with a surge in missing girl cases. Their contented lives take a dramatic turn when Bhola becomes a crucial eyewitness to the kidnapping of these girls, plunging them into a whirlwind of turmoil. Yet, Bhola harbours a concealed motive, gradually unveiled through a compelling flashback. The crux of the tale revolves around this hidden agenda and Bhola's entanglement in the perplexing case.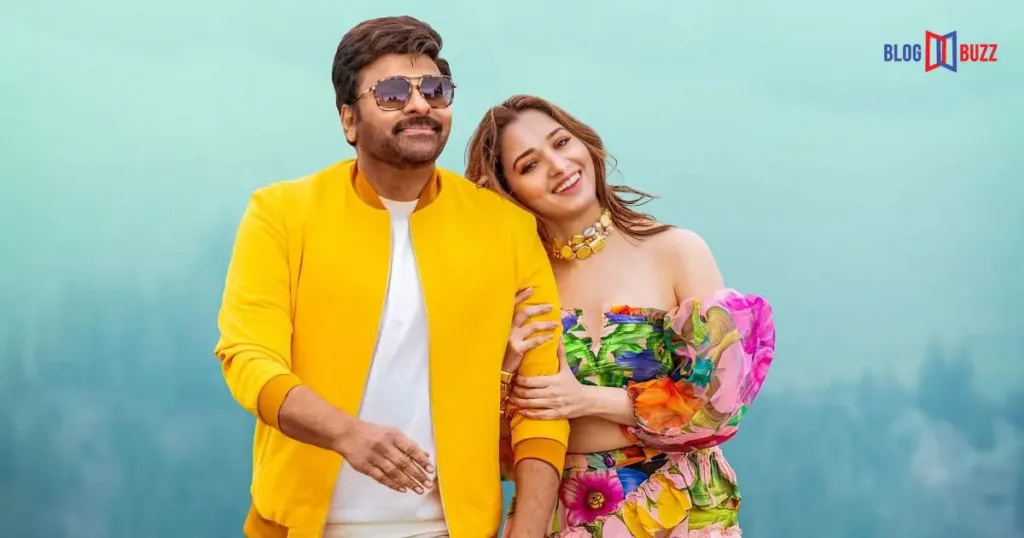 On-Screen Marvels:
Megastar Chiranjeevi effortlessly takes the reins of the film, bearing its weight on his seasoned shoulders. His mastery over body language, be it in comical, action-packed, or poignant sequences, is indisputable. His portrayal of emotional turmoil reaches unparalleled heights, effectively captivating the audience. Keerthy Suresh, as Bhola's sister, emerges as a pivotal character, sharing the limelight with Chiru. Once more, she exhibits her prowess as an exceptional actor, particularly in the heartrending moments that leave a tearful impact. Tamannaah, though given limited screen time, adds a refreshing touch to her role. Sushanth's contribution, though brief, is noteworthy. The supporting cast collectively delivers commendable performances.
Behind the Scenes Brilliance:
Director Meher Ramesh brilliantly adapts the Tamil film "Vedalam" to suit the Telugu audience, particularly excelling in showcasing Chiranjeevi's charisma and liveliness. Chiru's ever-endearing swag is effortlessly brought to the forefront, thanks to Ramesh's direction. Notably, the director effectively captures the emotional dynamics between Keerthy and Chiru. The film's first half may suffer from pacing issues, but the second half compensates with its riveting pace and engaging content. Moments like Chiru's playful imitation of Pawan Kalyan and the nostalgic recreation of a memorable scene from "Khushi" add a sprinkle of entertainment. Mahati Swara Sagar's background score, especially during intense action and emotional sequences, enhances the cinematic experience. The cinematography boasts quality visuals, complementing the top-notch production values. While the editing holds up, the first-half comedic scenes occasionally overstay their welcome.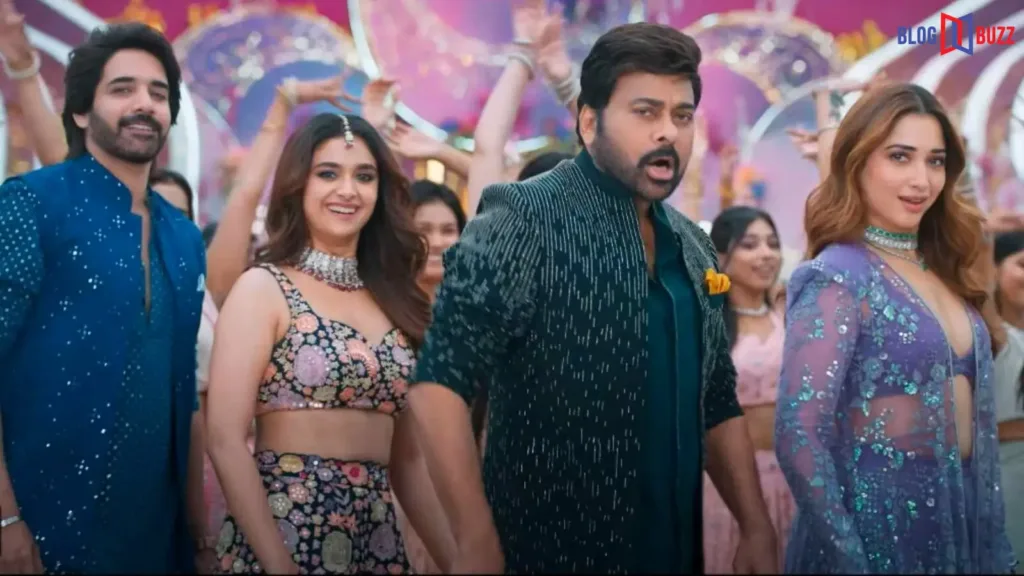 Strengths:
Megastar Chiranjeevi's dynamic performance and irresistible charisma stand as the cornerstone of 'Bholaa Shankar.' His versatility shines through as he effortlessly tackles a range of emotions, infusing each scene with his trademark swag. Keerthy Suresh's portrayal of emotionally charged sequences adds a poignant layer to the film. The background music by Mahati Swara Sagar elevates the action and sentiment, becoming a potent element that enhances the cinematic experience.
Weakness:
'Bholaa Shankar' grapples with an outdated storyline and treatment that might feel overly familiar to audiences. The pacing of comedy scenes in the first half hampers the overall flow, occasionally disrupting the narrative rhythm. While the film excels in several aspects, these weaknesses prevent it from fully realizing its potential as a groundbreaking cinematic offering.
In summation, "Bholaa Shankar" stands as a testament to Megastar Chiranjeevi's enduring allure, Meher Ramesh's skillful direction, and a narrative woven with layers of emotions and entertainment. The film serves as a reminder of Chiru's cinematic prowess and his ability to captivate audiences, ensuring that "Bholaa Shankar" will remain a memorable entry in his illustrious career.