"Cinematic Marvels: Oppenheimer and Barbie Dominate the World Stage"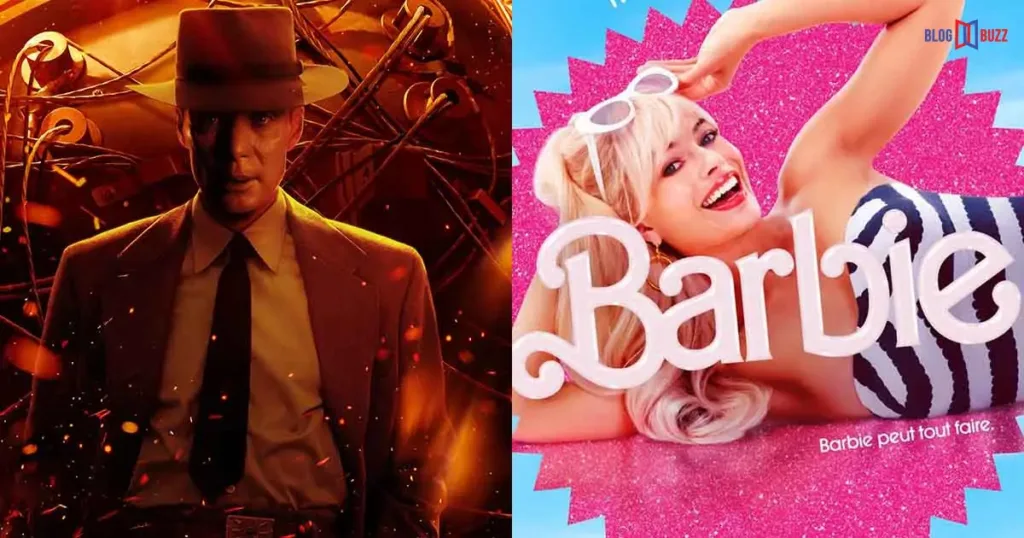 "Cinematic Marvels: Oppenheimer and Barbie Dominate the World Stage"
At the start of 2023, two movies, "Oppenheimer" and "Barbie," created a lot of excitement among Indian movie fans. Both films are going to be released today July 21, and people couldn't wait to see them.
Before the movies even came out, many tickets were already sold in advance for the opening day. The top three cinema chains alone sold an incredible three lakh tickets for both films combined. Everyone was surprised because nobody expected such a huge response.
"Oppenheimer" was one of the most anticipated films, and it was directed by the famous filmmaker Christopher Nolan. The movie managed to sell over two lakh tickets on the opening day. Even Paul Schrader, a well-known screenwriter, praised the film, saying it was as good as his own famous works like "Taxi Driver" and "Raging Bull." He called it the most important film of this century and encouraged everyone to watch it on the big screen.
On the other hand, "Barbie" was also generating a lot of interest, especially in the United States. The film was directed by Greta Gerwig and had a star-studded cast, including Margot Robbie and Ryan Gosling. Industry experts predicted that "Barbie" could make a dazzling debut with around $110 million at the US box office. Some even thought it might reach as high as $140 million. But Warner Bros, the movie's distributor, was more cautious and expected around $75 million.
Interestingly, while "Barbie" was making waves in the US, "Oppenheimer" was creating a lot of buzz in India. The Indian audience was drawn to it because Christopher Nolan was known for making outstanding films. Many people even said that "Oppenheimer" was Nolan's best work to date.
"Barbie" had a unique appeal in the US market. Greta Gerwig's excellent directing skills, along with the talented cast, made the film stand out. It had a childlike presentation, but underneath, it had a deeper and more mature meaning that impressed the audience.
As the release date approached, everyone was eager to see how both movies would perform at the box office. In India, the combined box office collection for the opening day of "Oppenheimer" and "Barbie" was expected to be around ₹15 to 20 crores, mostly driven by audiences in big cities who were excited to watch these highly anticipated films.
The success of "Oppenheimer" and "Barbie" showcased the global appeal of cinema and its ability to touch hearts and minds across borders. Christopher Nolan and Greta Gerwig emerged as visionary directors, earning even greater acclaim for their outstanding contributions to the world of filmmaking.
As the dust settled and the box office records continued to be broken, the legacy of "Oppenheimer" and "Barbie" remained etched in the memories of movie enthusiasts worldwide. The impact of these films would inspire future filmmakers to dream big, think boldly, and create cinematic experiences that leave an indelible mark on the hearts of audiences for generations to come. With their stories told and celebrated, the world of cinema eagerly awaited the next wave of creativity and artistry, ready to be enthralled once again by the magic of the silver screen.