Radhika Apte's Dalit Wedding Episode in Made in Heaven Earns Praise for Its Beauty and Significance
Radhika Apte's Dalit Wedding Episode in Made in Heaven Earns Praise for Its Beauty and Significance
The highly anticipated second season of "Made in Heaven" has recently premiered on Prime Video, bringing with it a collection of opulent Indian weddings and captivating storylines. Among the various weddings featured in the show, one episode has stood out and garnered widespread acclaim for its beauty and meaningful portrayal.
The brainchild of Zoya Akhtar and Reema Kagti, "Made in Heaven" season 2 follows the journey of wedding planners Tara (Sobhita Dhulipala) and Karan (Arjun Mathur) as they navigate through grander weddings and their own complex lives. However, it's Radhika Apte's portrayal of Pallavi Menke that has captured the audience's hearts in the fifth episode titled "The Heart Skipped a Beat," directed by the talented Neeraj Ghaywan.
Pallavi Menke, played by Radhika Apte, is an Ivy League lawyer and author known for her outspokenness about her caste identity and her firm belief in equality. In a move that defies conventional norms and challenges societal prejudices, Pallavi suggests having a Dalit-Buddhist wedding ceremony for her inter-caste marriage. This decision ruffles the feathers of the groom's upper-caste family and sets the stage for a wedding that's not only visually stunning but emotionally resonant.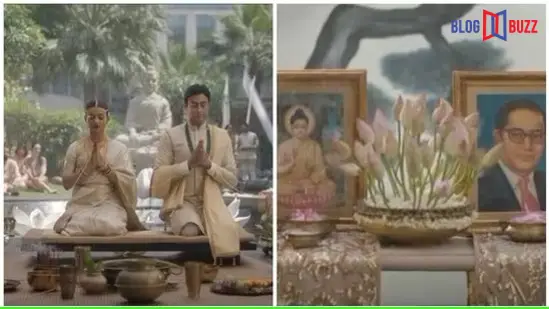 The episode beautifully unfolds as Pallavi, adorned in a white and golden saree, takes centre stage. She gracefully walks over pools of water, symbolizing her journey towards a new life. The wedding rituals are performed under the benevolent gaze of Buddhist monks, creating an atmosphere of spirituality and reverence. A poignant moment comes to life as Pallavi and her groom pay their respects to a photo of Dr. B.R. Ambedkar, the revered Dalit leader, positioned alongside a portrait of Lord Buddha.
The reactions to this episode have been nothing short of overwhelming. On social media platforms like Twitter, viewers have expressed their awe and admiration. One enthusiastic fan tweeted, "This episode is undoubtedly the best! Hats off to the legendary Neeraj Ghaywan." Another user, clearly moved by the episode's beauty, shared, "I was completely captivated by the stunning ending and the portrayal of a Buddhist wedding. This is my favourite episode of the season!"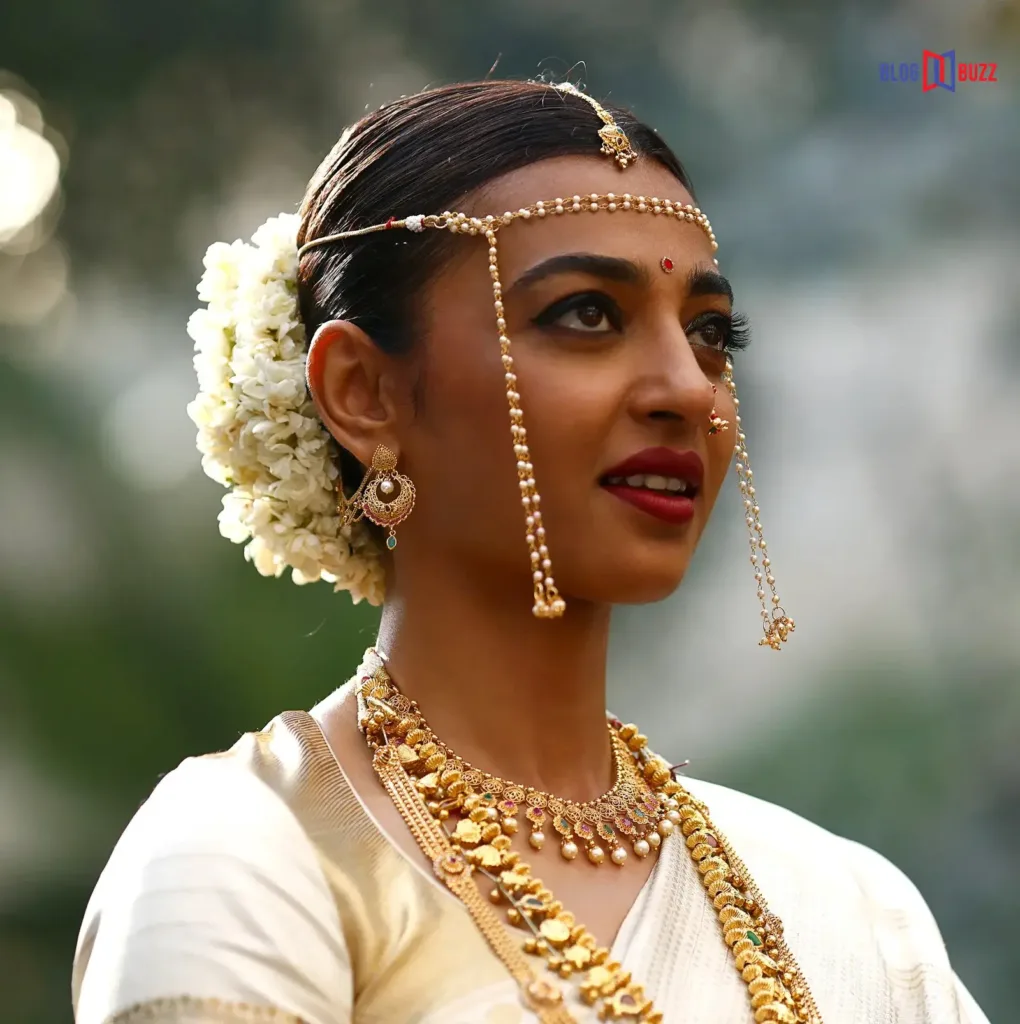 The impact of Pallavi's Dalit wedding has been powerful, with many applauding its aesthetic appeal and emotional depth. The episode's depiction of a marginalized community's culture and its celebration on a grand stage is being hailed as a step towards greater inclusivity in mainstream media.
While the episode has been lauded for its cinematic excellence, some viewers also expressed a desire for more authentic representation. They suggested that incorporating a scene where Pallavi reconciles with her brother, thereby addressing their differences, would have added a touch of realism. Nonetheless, the wedding itself remains a triumph of visual storytelling and cultural significance.
"Made in Heaven," created by Zoya Akhtar and Reema Kagti, is an anthology series that delves into the extravagant world of Indian weddings. Lead characters Tara and Karan, played by Sobhita Dhulipala and Arjun Mathur respectively, guide viewers through the dazzling weddings and intricate narratives, giving a glimpse into the complexities of modern relationships.
As the series continues to capture hearts and spark conversations, the Dalit wedding episode stands out as a testament to the power of storytelling in addressing social issues and celebrating the richness of diverse cultures. With its captivating visuals and profound message, it has secured its place as a highlight of the "Made in Heaven" second season, leaving an indelible mark on both entertainment and societal conversations.