Kriti Sanon Embarks on a New Journey: The Meena Kumari Biopic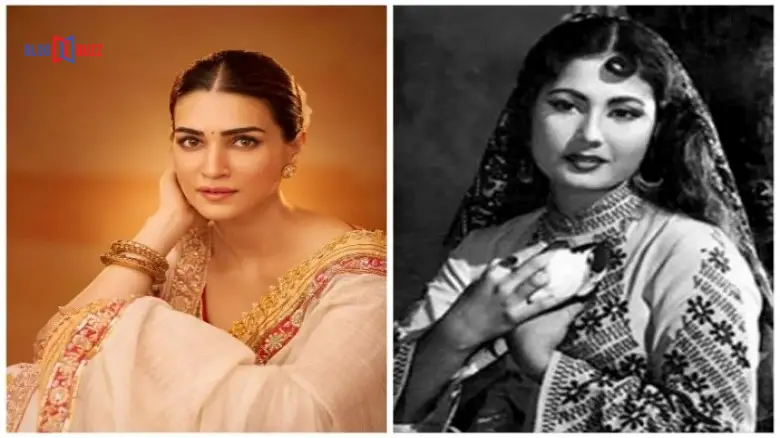 Kriti Sanon Embarks on a New Journey: The Meena Kumari Biopic
Bollywood sensation Kriti Sanon is embarking on a remarkable journey as she gears up to bring the legendary actress Meena Kumari's life to the silver screen. The eagerly awaited Meena Kumari biopic is not only a spotlight on Kriti's acting prowess but also marks the directorial debut of renowned fashion designer Manish Malhotra.
From her debut in 2014's "Heropanti" to her memorable performances in films like "Bareilly Ki Barfi," "Luka Chuppi," and "Mimi," Kriti has established herself as a significant and influential figure in the Bollywood scene. Now, she's stepping into the shoes of the iconic Meena Kumari, a revered figure in the Hindi film industry. Meena Kumari, often called the 'Tragedy Queen,' left an indelible mark on Indian cinema with her extraordinary talent and performances. For Kriti Sanon, this role presents a fresh challenge as her first-ever biographical portrayal.
Notably, Manish Malhotra, the celebrated fashion designer, is not just adding his creative touch to the costumes but is also making his directorial debut with this project. The responsibility of doing justice to Meena Kumari's legacy rests largely on Kriti Sanon's capable shoulders. Recent reports suggest that the actress has already begun her preparations for the role.
To capture the essence of Meena Kumari's presence and style, Kriti is diving into a variety of sources. Sources close to the production have revealed that Kriti is immersing herself in the world of Meena Kumari by watching her most acclaimed movies. Films like "Baiju Bawra" (1952), "Sahib Bibi Aur Ghulam" (1962), and "Pakeezah" (1972) are part of her watchlist. This step aims to help Kriti study Meena Kumari's performances and subtle mannerisms, enabling her to internalize the nuances that made the late actress an icon.
Yet, Kriti's preparation goes beyond just the cinematic aspect. She's delving into the personal side of Meena Kumari's life by delving into old interviews and writings. By exploring Meena Kumari's thoughts and feelings as shared through interviews and biographies, Kriti aims to gain a profound understanding of the actress's struggles and personality. This thorough research serves as a crucial foundation for Kriti's portrayal of the multifaceted Meena Kumari.
As of now, Kriti is balancing her preparation for the biopic alongside her ongoing commitments. While shooting for "Do Patti" alongside the esteemed actress Kajol, she's diligently studying Meena Kumari's craft and life. This soft preparation phase will continue until mid-September, following which the more intensive phase will kick off. This includes engaging in table reads, workshops, and in-depth character exploration, setting the stage for a compelling portrayal.
Directed by Manish Malhotra, the much-anticipated biopic will feature Kriti Sanon in the lead role, embodying the spirit of Meena Kumari. The production is set to commence in the first week of October, as the writing team adds the finishing touches to the script. Once the script is finalized, the remaining cast members will be selected to bring this cinematic tribute to life.
In essence, Kriti Sanon's journey into the world of Meena Kumari is a blend of cinematic immersion and dedicated research. By studying her performances, mannerisms, and personal insights, Kriti is poised to create a portrayal that pays homage to Meena Kumari's enduring legacy. As fans eagerly await the unveiling of this biographical masterpiece, it's clear that Kriti's dedication and hard work are setting the stage for a remarkable on-screen tribute to an iconic figure of Indian cinema.