Nagarjuna's Evergreen Classic "Manmadhudu" Set to Enchant Audience Once Again
Nagarjuna's Evergreen Classic "Manmadhudu" Set to Enchant Audience Once Again
In an exciting move that has sent ripples of joy among Tollywood enthusiasts, the charismatic King Nagarjuna is all geared up to re-release his blockbuster hit, "Manmadhudu," on his upcoming birthday, August 29th. Joining the ranks of esteemed actors like Pawan Kalyan, Mahesh Babu, Balakrishna, and Jr NTR, who have already tasted success by reissuing their sensational films, Nagarjuna aims to captivate his fans once again with his timeless entertainer.
The anticipation surrounding Nagarjuna's birthday has been growing steadily, as eager fans and movie buffs eagerly await updates about his next project. The announcement that "Manmadhudu" will hit the screens again on this special day has set hearts racing with excitement.
The heartwarming and evergreen family entertainer revolves around Nagarjuna's character, Abhiram, who portrays a CEO working in an advertising agency. Abhiram holds a peculiar grudge against women due to a hidden reason. As the story unfolds, Abhiram's encounters with Harika, played by Sonali Bendre, bring both tension and transformation.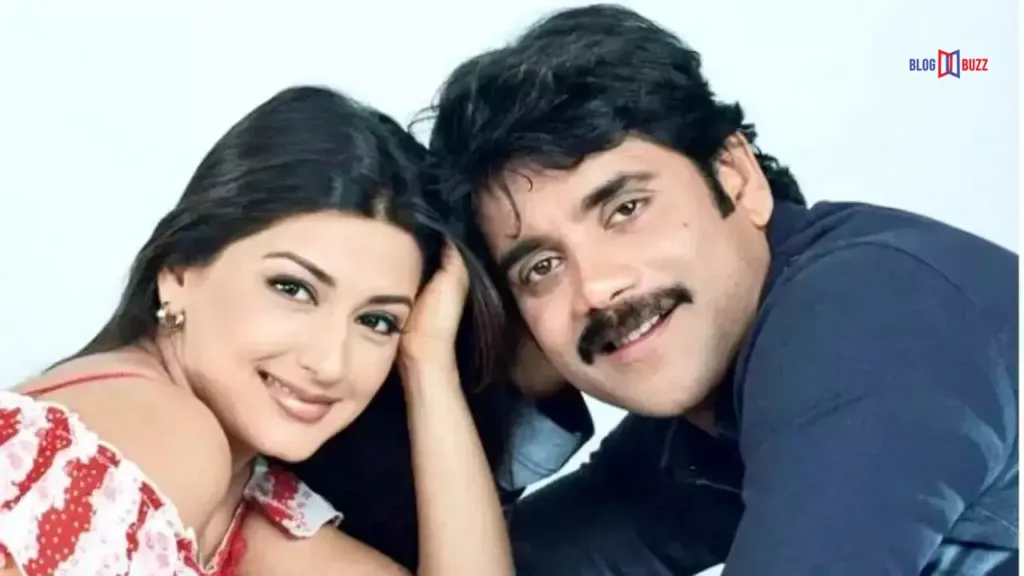 Abhiram, a manager at the agency, boldly expresses his dislike for women despite working closely with them. His convictions are put to the test when Harika joins as the assistant manager. The storyline takes an intriguing turn as Abhiram resorts to questionable tactics, accusing Harika of plagiarism and even planting a bug to steal her ad idea. Harika, understandably hurt by Abhiram's behavior, contemplates leaving her position.
Amidst this backdrop, Prasad, Abhiram's uncle and the company's chairman, unveils Abhiram's complex past. Abhiram's resentful attitude towards women is rooted in a tragic misunderstanding that led to the loss of his beloved Maheswari. This revelation adds depth to his character and the story's emotional undertones.
As Abhiram and Harika find themselves reluctantly thrown together, their dynamics start to change. The backdrop shifts to a memorable Paris trip, where their relationship begins to shift, thanks to shared experiences and personal growth. Abhiram's walls begin to crumble as he battles his inner demons with Harika's support.
The narrative takes a romantic turn as Abhiram develops feelings for Harika, only to be faced with the reality of her engagement. A series of events unfold, revealing past mistakes and regrets. Abhiram's journey towards self-discovery and redemption is beautifully intertwined with the blossoming romance.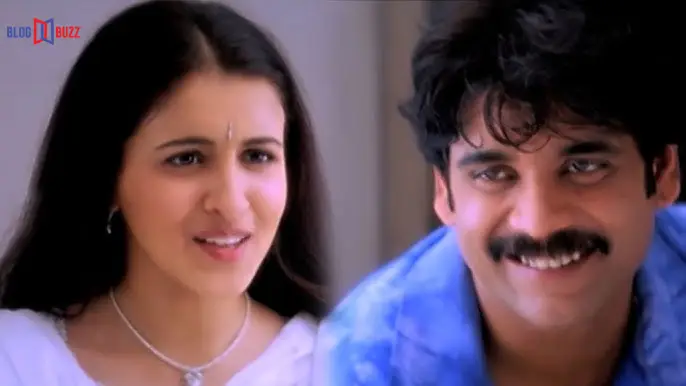 The film delicately balances emotional moments with humor, courtesy of talented comedians like Brahmanandam, Sunil, and Dharmavarapu Subramanyam, who add their own touch of charm to the story. The screenplay, penned by K Vijaya Bhaskar, and the dialogues, crafted by the renowned Trivikram Srinivas, create a tapestry of engaging storytelling.
"Manmadhudu" emerged as a massive hit upon its original release, enchanting audiences with its mix of hilarious entertainment, heartwarming love tracks, and resonating family emotions. Its timeless appeal continues to make it an all-time blockbuster. As it prepares for a re-release, the film is poised to once again capture the hearts of viewers, young and old alike.
In this journey of rediscovery and love, Nagarjuna's portrayal of Abhiram remains etched in the memories of fans. The chemistry between Nagarjuna and Sonali Bendre, supported by a talented ensemble cast, has contributed to the movie's enduring charm.
As the countdown to August 29th begins, fans eagerly anticipate the opportunity to relive the magic of "Manmadhudu" on the big screen once more. The film's ability to seamlessly blend laughter, emotions, and romance makes it a true gem of Tollywood, with the power to captivate generations, past and present.