Kajal Aggarwal Set to Embrace a New Avatar
Kajal Aggarwal Set to Embrace a New Avatar
Popular actress Kajal Aggarwal, known for her glamorous roles, is set to undergo a remarkable transformation as Kajal Aggarwal gears up to portray a cop for the first time in her career. This exciting change is part of her upcoming female-oriented movie titled 'Satyabhama'. The movie is generating buzz as it promises to reveal Kajal's fiery and dynamic side on the big screen, and her fans are eagerly anticipating this bold shift in her roles.
The producer of 'Satyabhama,' Tikka Mohan, expressed his delight over Kajal Aggarwal's swift acceptance of the role after just one hour of narration. He noted that Kajal's willingness to embrace this author-backed character took them by surprise. Kajal Aggarwal has established her acting prowess with a range of roles, from bubbly lover girl characters to performance-centric ones, but 'Satyabhama' marks her transformation into the role of a determined and fearless police officer. Kajal Aggarwal's dedication to the character is evident in the complete makeover she has undergone for the movie.
The title 'Satyabhama' draws inspiration from the mythological story of Lord Krishna and his wife, Satyabhama. However, the film presents a modern and empowered interpretation of Satyabhama. The character in the movie is portrayed as confident, fearless, and unafraid to confront challenges, mirroring the spirit of the contemporary woman who stands up for what she believes in.
As a special treat for her fans, the producers of 'Satyabhama' are planning to release an exciting teaser for the movie on the auspicious occasion of Diwali in November. The choice of Diwali as the release date holds significance in Hindu mythology. It refers to a story where Lord Krishna, along with his wife Satyabhama, defeated the demon king Narakasura, bringing peace to the region. Therefore, unveiling the gripping teaser at this divine festival adds a unique touch to the movie's promotion.
Kajal Aggarwal's journey in the movie industry has been remarkable. She has shared screen space with leading superstars such as Ram Charan, Allu Arjun, Jr. NTR, and Mahesh Babu. Having gained immense popularity and acclaim for her performances alongside these prominent actors, Kajal is now taking on the challenge of carrying a movie solely on her shoulders. Kajal Aggarwal's venture into a female-centric entertainer is a testament to her versatility and her desire to explore diverse roles. The movie, to be directed by Akhil Degala, is eagerly awaited by her fans who are excited to see her in this new avatar.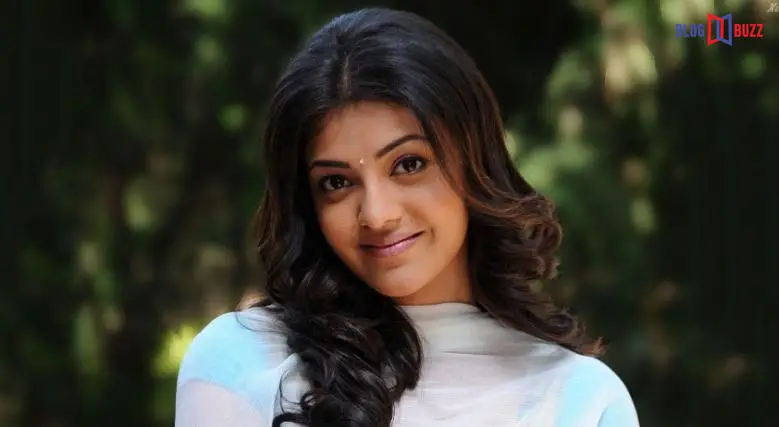 Kajal Aggarwal's decision to embrace a role as a fearless cop in 'Satyabhama' showcases her versatility and willingness to take on unconventional characters. The movie's title, inspired by a mythological story, signifies a fresh and empowered perspective on the character. With a Diwali teaser release, 'Satyabhama' is poised to create excitement and anticipation among audiences. Kajal Aggarwal's journey from sharing screen space with superstars to headlining a female-centric movie reflects her growth as an actor and her commitment to exploring a diverse range of roles in the industry.