Celebrating World Bollywood Day: A Global Phenomenon of Film and Music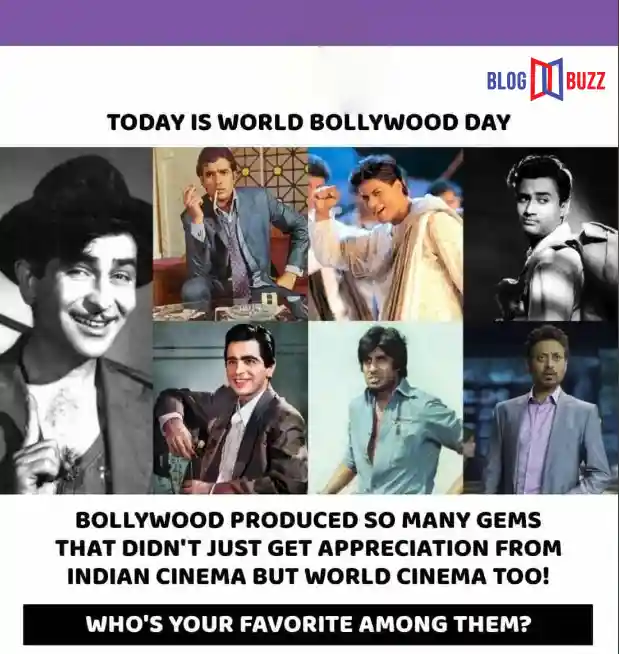 Celebrating World Bollywood Day: A Global Phenomenon of Film and Music
Every year on September 24th, Bollywood enthusiasts around the world come together to celebrate "World Bollywood Day." This day commemorates the rich history, culture, and influence of the Indian film industry, which has captured the hearts of millions across the globe. As we mark this special occasion, let's delve into the magic of Bollywood and its impact on the world of cinema and music.
Bollywood: Where Dreams Come to Life
Bollywood, a portmanteau of Bombay (now Mumbai) and Hollywood, is renowned for its colorful and extravagant productions that combine music, dance, drama, and romance. For over a century, Bollywood has been producing a staggering number of films that entertain and inspire audiences worldwide. It is a testament to the industry's ability to transcend borders, languages, and cultures.
A Global Cultural Phenomenon
While Bollywood primarily caters to the Indian audience, its influence extends far beyond India's borders. Bollywood films are not only cherished by the Indian diaspora but have also gained a dedicated fan base in countries as diverse as the United States, the United Kingdom, Nigeria, and Indonesia. The universal themes of love, family, and resilience depicted in Bollywood movies resonate with people from various backgrounds, making it a global cultural phenomenon.
The Magic of Music and Dance
One of the defining features of Bollywood is its unforgettable music and dance sequences. From the soulful melodies to high-energy dance numbers, Bollywood songs have an undeniable charm. Iconic tracks like "Tum Hi Ho" from "Aashiqui 2" and "Jai Ho" from "Slumdog Millionaire" have become international hits, showcasing the power of Bollywood music to transcend language barriers and capture hearts worldwide.
The vibrant choreography in Bollywood films, characterized by intricate dance routines and colorful costumes, has inspired dance enthusiasts globally. Many Bollywood dance forms, such as Bhangra and Kathak, have gained popularity in dance schools and studios around the world.
Bollywood and Global Cinema
Bollywood has not only influenced global audiences but has also made its mark on international cinema. Collaborations between Bollywood and Hollywood have produced films like "The Hundred-Foot Journey" and "Bride and Prejudice," bridging the gap between two cinematic powerhouses.
Moreover, Indian actors and actresses, such as Priyanka Chopra, Irrfan Khan, and Deepika Padukone, have successfully crossed over into international cinema, garnering critical acclaim and expanding Bollywood's reach.
Celebrating World Bollywood Day
On World Bollywood Day, cinephiles, both avid and casual, come together to celebrate the magic of Bollywood. Festivals, film screenings, dance performances, and musical events are organized worldwide to honor this cinematic marvel. Social media platforms buzz with discussions, trivia, and nostalgia as fans share their favorite Bollywood moments and songs.
It's a day to recognize the enduring impact of Bollywood on the world of entertainment and the unique role it plays in fostering cultural exchange and understanding.
As we celebrate World Bollywood Day, we acknowledge the immense contribution of Bollywood to global cinema and music. Its ability to transcend boundaries and connect with audiences from diverse backgrounds is a testament to the universal appeal of storytelling through film and music. Bollywood continues to inspire, entertain, and bring joy to millions, making it an integral part of our shared cultural tapestry. So, grab your popcorn, put on your dancing shoes, and join in the celebration of the enchanting world of Bollywood!