Rules Ranjann : A Lackluster Attempt at Comedy Fails to Shine
Rules Ranjann : A Lackluster Attempt at Comedy Fails to Shine
The much-anticipated film "Rules Ranjann," featuring young actor Kiran Abbavaram and Neha Shetty in lead roles, had raised expectations due to its talented cast. However, the movie turned out to be a major letdown, receiving a disappointing 1.5-star rating. Directed by Rathinam Krishna, the film attempted to be a laugh-riot but ended up being a mindless entertainer filled with worn-out jokes and a lifeless romance that severely tested the patience of the audience.
Kiran Abbavaram, known for his roles in films like "SR Kalyanamandapam" and "Vinara Bhagyamu Vishnu Katha," aimed to make a comeback with "Rules Ranjan." Unfortunately, the film failed to meet the mark and left audiences wanting more.
The film revolves around Kiran Abbavaram's character, who works as a software professional in an office in Mumbai. He earns the nickname "Rules Ranjan" for setting out various conditions both in the office and his residential society. However, the rules he lays out are farcical and absurd, serving as a source of comic relief. Director Rathinam Krishna attempts to depict the IT industry but falls short with an amateurish understanding of their work, portraying the workforce as unskilled.
One can't help but draw comparisons to a scene from the film "Aadavari Matalaku Arthale Verule," where a new employee, played by Venkatesh, saves the day by fixing a technical issue caused by his earlier mistake. While that film successfully blended humor with a compelling love story and emotional depth, "Rules Ranjan" lacks a strong love story or emotional quotient, making it pale in comparison.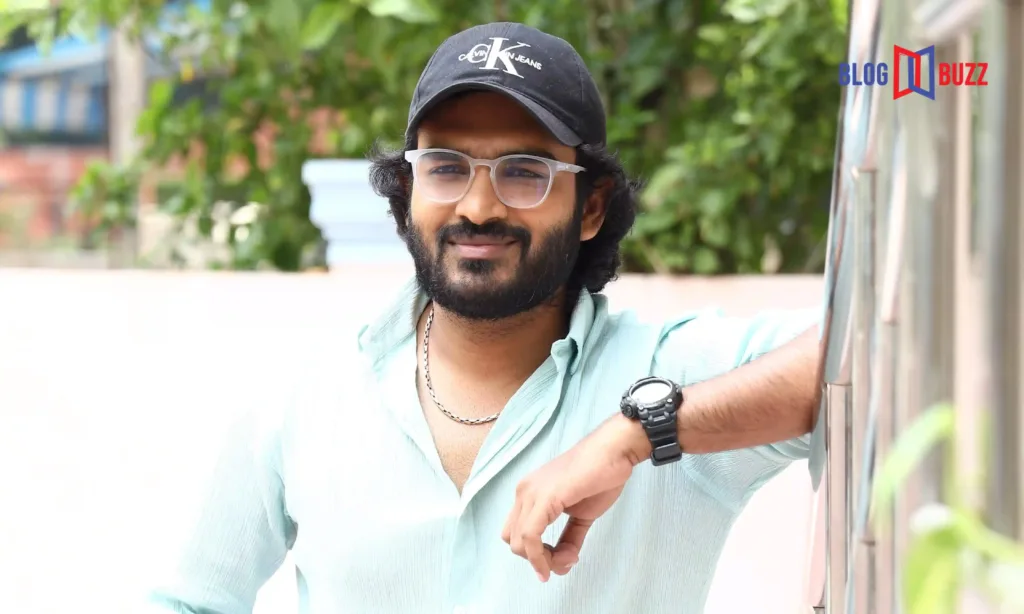 Neha Shetty, known for her role in "DJ Tillu," may look pretty on screen, but her role in "Rules Ranjan" is ill-defined, limiting her ability to shine. The film boasts a talented ensemble cast, including Vennela Kishore, Hyper Aadhi, Viva Harsha, and others, but unfortunately, their performances fail to leave the audience in splits, with only a few scattered laughs.
The story takes a twist when Kiran Abbavaram's character meets Neha Shetty's character, Sana, at a Metro station. It is revealed that they attended the same engineering college in Tirupati, and Kiran had been secretly admiring her without her knowledge. However, Sana suddenly leaves for Tirupati, prompting Kiran to follow her with the help of his friends. The rest of the film explores whether Kiran can succeed in winning Sana's heart.
Kiran Abbavaram has shown promise as an actor and has a knack for comedy, but he needs to choose scripts that do justice to his talent. While he has made his mark in the industry, his previous film, "Meter," turned out to be a disappointment as well. Neha Shetty, who showcased her acting prowess in "DJ Tillu" and "Bedurulanka," deserves roles that go beyond glamour and capitalize on her acting abilities.
Vennela Kishore, playing the role of the hero's colleague, manages to evoke a few laughs but occasionally crosses the line with adult jokes. Hyper Aadhi's performance is loud and uninspiring. Music director Amrish's song 'Sammohunuda' receives praise, but the film falls short in other aspects.
In conclusion, "Rules Ranjann" fails to live up to expectations, delivering a lackluster and unimpressive comedy that struggles to engage the audience. Despite its talented cast, the film's worn-out jokes, lack of depth, and amateurish portrayal of the IT industry make it a forgettable experience for viewers. Kiran Abbavaram and Neha Shetty deserve better opportunities to showcase their talents, and audiences will hope to see them in more compelling roles in the future.