Tejas: A Failed Patriotic Attempt
Tejas: A Failed Patriotic Attempt
"Tejas" is a film that falls short of its patriotic ambitions. Directed by Sarvesh Mewara and starring Kangana Ranaut, Anshul Chauhan, Varun Mitra, Ashish Vidyarthi, Vishak Nair, Rohed Khan, and Mohan Agashe, the film attempts to salute women empowerment but struggles to maintain credibility.
The movie revolves around Tejas (Kangana Ranaut), a brave Air Force officer whose character is meant to symbolize the sacrifices of our armed forces. Unfortunately, the film's portrayal of larger-than-life characters sheds a negative light on the system, relying on chance and individual genius. This approach fails to convince the audience and lacks depth.
The film's introduction of Tejas taking her first flight and her defiance of the in-house hierarchy in rescue operations feels too cinematic and lacks subtlety. This sets the tone for a disappointing viewing experience. Even with a limited audience turnout, there's little to engage or enjoy.
The story introduces Tejas and her colleague Arfa (Anshul Chauhan), who confront a group of aboriginals on an unknown island and rescue a parachuted colleague who is unconscious. The film also delves into Tejas's personal life, with glimpses of her relationship with her family and part-time fiancé, Ekveer (Varun Mitra). Tejas's character, while showing courage and skills, also resorts to violence against harassers, which feels like a leftover from the '60s.
The training sequences at the Air Force College are over-the-top, including a scene where the protagonist lectures on a fighter plane. The script attempts to test the audience's patience, with constant shifts between the past and present that become tedious.
A terrorist attack changes everything for Tejas, igniting a sense of vendetta. She identifies a kidnapped scientist, her former colleague Prashant (Vishak Nair), held in Pakistan. Tejas, with her dramatically higher IQ and EQ, takes the lead in identifying him and devising a rescue plan. On the other side is the dreaded terrorist Sarqalam (Rohed Khan). Tejas pushes to be part of the team tasked with saving the scientist and quickly gains the confidence of high-ranking officials. However, these characters lack depth, except for IAF Chief Panicker (Ashish Vidyarthi).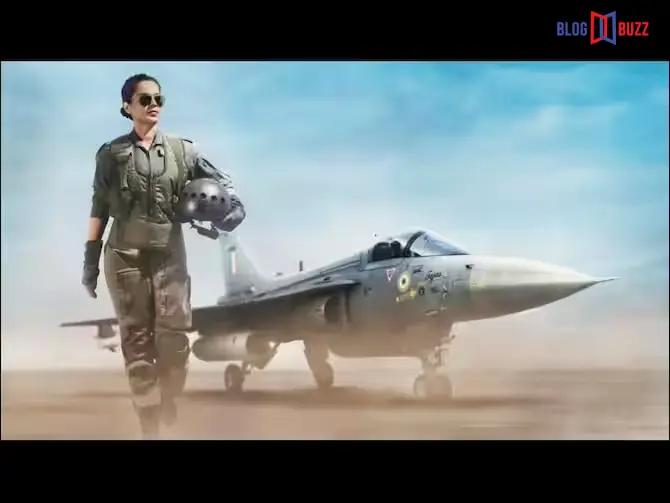 The film follows Tejas and her colleague's efforts to rescue their kidnapped colleagues, prevent an attack on Ram Mandir, and challenge negative gender stereotypes. Despite the promising plot, the film fails to deliver a gripping narrative, lacks conviction, and comes across as amateurish.
Kangana Ranaut's performance is central to the film's disappointment. Her portrayal of Tejas lacks the depth and authenticity required for a character of this magnitude. "Tejas" is a missed opportunity, failing to take the audience on the fantasy flight it promises.
"Tejas" is a patriotic film that falls short of expectations, with a lackluster plot and uninspiring performances. It struggles to deliver on its theme of women empowerment and is a disappointing cinematic experience.