Deepika Padukone's Ground Rules for Ranveer Singh: Navigating Love and Transformations in Bollywood
Deepika Padukone's Ground Rules for Ranveer Singh: Navigating Love and Transformations in Bollywood.
In the glitzy world of Bollywood, power couple Ranveer Singh and Deepika Padukone have always managed to captivate the hearts of their fans. Their love story and subsequent marriage have been the stuff of legends, and they continue to be a beloved pair in the Indian film industry. Recently, the couple made an appearance on the popular chat show 'Koffee With Karan' for its eighth season, where they candidly discussed various aspects of their life, including their marriage, proposal, and, interestingly, the
ground rules that Deepika has set for Ranveer when he transitions into his next character.
Ranveer Singh is widely acknowledged for his versatility as an actor, known for seamlessly stepping into diverse roles and embodying them with utmost dedication. However, the process of transformation can be quite intense and startling, not just for the audience but for his wife, Deepika Padukone. In the chat show, Ranveer revealed, "There are some ground rules, I have to inform her about my haircuts, my drastic change in look beforehand so that it doesn't come across as a rude shock."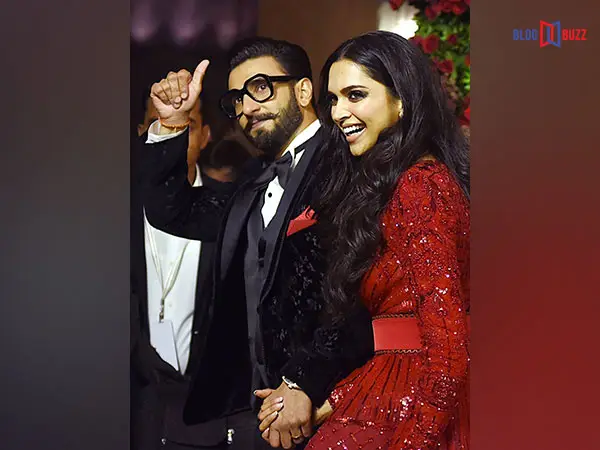 Deepika, with her signature grace and humor, added her perspective, saying, "He leaves home as one person in the morning and comes home like some other person." These simple yet profound rules shed light on the intricate dynamics of love and nderstanding that keep their relationship strong, even in the face of his ever-changing roles in the film industry.
Bollywood, often described as the world's largest film industry, is known for its high glamour and changing personas. Actors like Ranveer Singh, who continually reinvent themselves for their characters, face unique challenges in maintaining personal relationships. The conversation between Ranveer and Deepika on 'Koffee With Karan' reveals the delicate balance they have struck, allowing Ranveer to pursue his passion while ensuring that their relationship remains grounded and stable.
Ranveer's commitment to his craft is evident through his willingness to abide by these rules. It's not merely about haircuts and appearance changes; it's a demonstration of respect and consideration for Deepika's feelings. The entertainment industry often demands significant transformations, but these simple gestures can make all the difference in preserving a loving partnership.
Deepika, a successful actress in her own right, understands the demands of the industry. Her insight into Ranveer's morning-to-night transformation highlights the challenges faced by actors and the impact on their personal lives. It's a testament to her support and understanding that their marriage remains strong despite these challenges.
The conversation on 'Koffee With Karan' is a reminder that behind the glitz and glamour of Bollywood, there are real people with genuine emotions and relationships. Ranveer and Deepika's story is a reflection of the resilience and adaptability required to make a marriage thrive in the entertainment industry. Their ability to communicate and set these ground rules serves as an example of how love can conquer the obstacles presented by the demanding world of showbiz.
The rules Deepika has set for Ranveer reflect the importance of communication and transparency in a relationship. It's not just about the rules themselves, but the fact that they openly discuss and agree on them. This level of trust and understanding is the backbone of a successful partnership.
In a world where Bollywood relationships are constantly under scrutiny, Ranveer and Deepika's love story stands as a testament to the power of commitment, mutual respect, and clear communication. Their appearance on 'Koffee With Karan' has given fans and admirers a glimpse into the real-life struggles and triumphs of this enchanting couple.
As they continue to dazzle audiences with their on-screen chemistry and individual talents, their love story remains an inspiration for many. Deepika's ground rules for Ranveer serve as a reminder that love can thrive in the face of constant change and transformation, even in the spotlight of the Bollywood universe.
In conclusion, the ground rules that Deepika Padukone has set for Ranveer Singh before he transitions into his next character, as revealed on 'Koffee With Karan,' are a poignant reminder of the strength and understanding that underpin their marriage. These rules are not just about appearances but about respecting each other's feelings and maintaining open lines of communication. Their love story in the glitzy world of Bollywood continues to be an inspiration, proving that love can indeed conquer all, even
in the face of constant transformations and challenges.