Bollywood Star Shahid Kapoor Teams Up with Renowned Telugu Producer Dil Raju
Bollywood Star Shahid Kapoor Teams Up with Renowned Telugu Producer Dil Raju
In a development that has set Bollywood abuzz with anticipation, Shahid Kapoor, the charismatic star known for his roles in blockbuster hits like 'Kabir Singh' and 'Farzi,' has officially joined forces with one of Telugu cinema's most prominent producers, Dil Raju. This exciting collaboration comes on the heels of shared enthusiasm for an intriguing story idea, and the respective teams have already commenced work on what promises to be a significant cinematic endeavor.
Reports from close sources reveal that discussions between Shahid Kapoor and Dil Raju have been ongoing for some time now, and the wheels are in motion to bring this exciting project to fruition. The news of this partnership has ignited considerable excitement and curiosity within the film industry and among fans alike.
Shahid Kapoor, celebrated for his exceptional acting prowess and diverse filmography, has expressed his admiration for Dil Raju's illustrious career trajectory. Dil Raju, the prolific Telugu film producer, has successfully navigated the cinematic landscape by delivering a wide array of films, ranging from content-driven narratives to star-studded blockbusters. His recent venture into Tamil cinema alongside the Tamil superstar Vijay in 'Varisu' was met with resounding success, further solidifying his reputation as a producer with an astute eye for quality storytelling.
What adds a layer of intrigue to this collaboration is Dil Raju's expanding footprint in the Bollywood film industry. With 'Game Changer,' a highly anticipated multilingual film starring the reigning star Ram Charan and directed by the renowned Shankar, poised for a significant release in the Hindi market, Dil Raju has strategically increased his presence in Mumbai. This strategic move underscores his intent to establish a prominent foothold in Bollywood, a market known for its diversity and rich storytelling.
Dil Raju's remarkable track record in the Telugu film industry speaks volumes about his production acumen. He has consistently produced highly successful films, partnering with renowned Telugu actors like Jr. NTR in 'Brindavanam,' Mahesh Babu in 'Maharshi,' and Pawan Kalyan in 'Vakeel Saab.' His forthcoming project, 'Game Changer,' featuring the dynamic Ram Charan Tej, has already generated substantial buzz across India.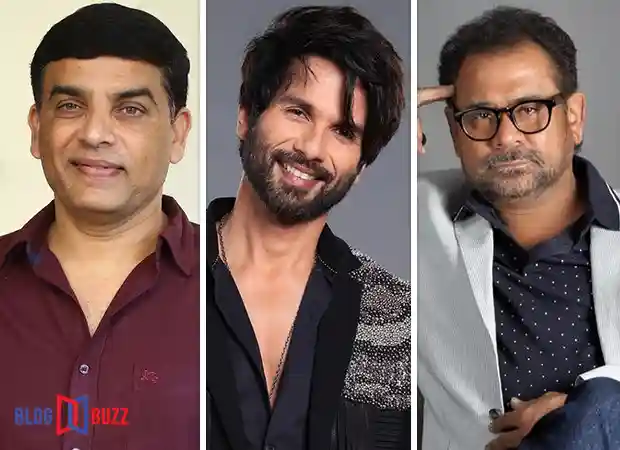 One of Dil Raju's standout strengths lies in his keen ability to identify captivating and innovative storylines. His creative team's expertise in crafting mass entertainers has consistently resonated with audiences and critics alike. This distinctive blend of story selection and meticulous execution has become a hallmark of his production house's enduring success.
As Dil Raju extends his footprint into Bollywood, he seeks to infuse his unique storytelling sensibilities into a broader cinematic landscape. He recognizes the nuances of the Hindi film market and is determined to make a lasting impact with his signature brand of cinema. His decision to produce more Hindi films reflects his vision of diversifying his portfolio and catering to the diverse tastes of North Indian audiences.
In conclusion, the upcoming collaboration between Shahid Kapoor and Dil Raju is poised to be a significant milestone in both of their illustrious careers. It signifies the fusion of creative minds from different corners of the Indian film industry, leading to the creation of fresh and engaging cinematic experiences. As the project unfolds, fans and cinephiles eagerly await more details, previews, and a glimpse into the magic that this dynamic partnership will bring to the silver screen. With two stalwarts of their respective industries coming together, the stage is set for a cinematic extravaganza that is sure to captivate audiences and make waves in Bollywood.