Dal Bhat: A Heartwarming Tale of Friendship and Triumph
Dal Bhat: A Heartwarming Tale of Friendship and Triumph
Imagine a group of friends in college who shared a deep love for storytelling and decided to turn their passion into a movie. That's exactly what happened with the creators of "Dal Bhat," a special film that recently won a National Award in India. This film isn't just about winning awards; it's a beautiful tribute to a dear friend and a testament to the power of determination.
The team behind "Dal Bhat" included Nemil Shah, Aditi Bohra, Vinayak Chhabra, Senain Sawant, Dharmaj Joshi, Mitali Solanki, and Rishab Joshi. They were just college students, but they had a big dream: to tell an important story through film. Winning a National Award was the furthest thing from their minds when they began this exciting journey.
Nemil Shah, the director of "Dal Bhat," shared his mixed feelings about the National Award, saying, "Winning the National Award is bittersweet because it reminds us of our dear friend and collaborator, Aditi. 'Dal Bhat' was a labor of love, and this award is our way of honoring her memory."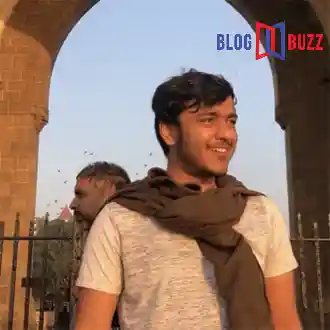 "Dal Bhat" takes place in the dry, desert-like region of Kutch, Gujarat. It's a touching story about a new lake that appears after a long drought and a young boy named Mukti who struggles with his identity when he's denied access to the lake. The film features a talented cast, including Sanjay Mishra and Jinay Haria. During the making of the film, the "Dal Bhat" team spent time with transgender residents in Saurashtra, drawing inspiration from their strength and challenges.
Finding the perfect actor to play Mukti was a big challenge. They held a whopping eight hundred auditions, and there were doubts from parents along the way. But they didn't give up. Nemil Shah recalled, "We kept trying, and we managed to assemble a fantastic group of young actors from Mumbai and Kutch. Our dedicated crew played an essential role in making all of this possible.
Vinayak Chhabra, the film's 1st Assistant Director, was an essential part of the team. He admitted that they didn't fully realize the impact of the film when they started. Still, they worked tirelessly as a team and gave everything they had to make it a reality. Vinayak shared, "It's almost surreal that the film has won a National Award."
What began as a simple passion project turned into something much more significant as they realized the impact their story could have. Vinayak also mentioned, "Our experience with 'Dal Bhat' has filled us with an overwhelming sense of pride."
Assistant Director Senain Sawant praised Nemil and Aditi for their vision, emphasizing how important it was to treat the story with sensitivity. They faced challenges, like the harsh winter in Kutch and tight budgets, but these obstacles only made them more determined. Senain said, "We're still trying to grasp the fact that a project we started as young adults reached the right audience and had the impact it did."
Dal Bhat is not just a movie; it's a heartwarming tale of friendship, dedication, and the power of storytelling. It's a tribute to their dear friend Aditi and an inspiration for budding filmmakers. Winning a National Award has made it clear that authentic storytelling with dedication can touch hearts and create a significant impact in the world of cinema.