Shah Rukh Khan's "Jawan" Emerges as a Box Office Marvel
Shah Rukh Khan's "Jawan" Emerges as a Box Office Marvel
Shah Rukh Khan, the undisputed "Badshah" of Bollywood, has yet again showcased his unparalleled charisma with the release of his latest cinematic masterpiece, "Jawan." Directed by the brilliant Atlee and boasting an ensemble cast that includes powerhouse performers like Vijay Sethupathi, Nayanthara, Deepika Padukone, Sanya Malhotra, Sunil Grover, and more, this film has taken the Indian box office by storm.
Jawan has received resounding applause from both critics and audiences, solidifying its place as a true blockbuster. The film's producer, Gauri Khan, has once more demonstrated her knack for backing winning projects, and the musical enchantment crafted by Anirudh Ravichander has further elevated the film's appeal.
Let's delve into the numbers to understand the magnitude of Shah Rukh Khan's latest triumph. In his previous venture, "Pathaan," he set the stage by amassing a staggering Rs 27 crore on its opening day. As weeks rolled by, "Pathaan" continued to captivate audiences, eventually reaching a colossal Rs 1,050 crores in worldwide collections during its theatrical run.
Now, turning our gaze to Shah Rukh Khan's most recent endeavor, "Jawan," the film has achieved an astonishing feat by surpassing even the opening day collections of "Pathaan." Taran Adarsh, an influential film critic and trade analyst, confirmed this remarkable accomplishment, revealing that "Jawan" had crossed an impressive Rs 29.40 crores by 10 pm on its opening day.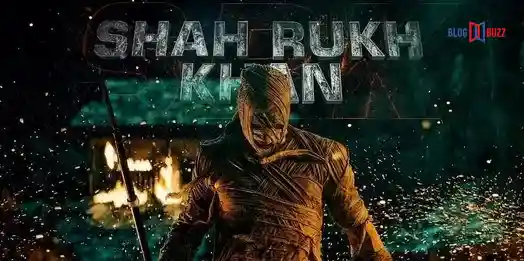 The jubilation among SRK's loyal fan base knows no bounds as they celebrate the film's soaring success. What's even more astounding is that "Jawan" has outperformed previous box office behemoths like Yash's "KGF2" and the high-octane action film "War" on its very first day.
This triumph is a testament to Shah Rukh Khan's enduring star power and his unparalleled ability to draw audiences to theaters with each new release. His innate talent, coupled with an exceptional cast, visionary direction, and a soul-stirring soundtrack, has brewed an irresistible cinematic formula.
As "Jawan" continues its theatrical journey, it appears destined to shatter even more records and etch its name indelibly in Bollywood's box office history. Shah Rukh Khan's star power remains undiminished, and his latest endeavor serves as a luminous reminder of why he is celebrated as the reigning monarch of Indian cinema.
In conclusion, "Jawan" is more than just a movie; it's a phenomenon that has ignited the box office. With its remarkable opening day collections, it has cemented its status as an unquestionable blockbuster. Shah Rukh Khan's reign at the box office endures, and his fans couldn't be prouder. As the film continues to mesmerize audiences, one thing is certain – the "Badshah" of Bollywood has, once again, reaffirmed his unassailable dominance in the realm of entertainment.
Shah Rukh Khan's ability to consistently deliver cinematic gems that resonate with audiences across the globe is a testament to his status as a Bollywood icon. "Jawan" is merely the latest jewel in his crown, and it serves as a reminder that the allure of SRK is timeless, continuing to captivate generations of film enthusiasts worldwide.