Bollywood Stars' Heartfelt Raksha Bandhan 2023 Celebrations: Sibling Love Shines Bright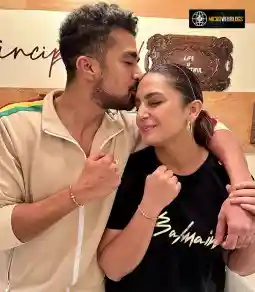 Bollywood Stars' Heartfelt Raksha Bandhan 2023 Celebrations: Sibling Love Shines Bright
Raksha Bandhan, a beloved Indian festival dedicated to the cherished bond between siblings, witnessed heartwarming celebrations in 2023 as Bollywood celebrities took to social media to share their heartfelt moments with their brothers and sisters. From Akshay Kumar's emotional tribute to Kriti Sanon's sisterly joy, Kangana Ranaut's nostalgia, and Zoya Akhtar's sibling camaraderie, the stars painted a vivid picture of love and togetherness.
Akshay Kumar: Unbreakable Bond with Sister
Akshay Kumar, renowned for his versatile roles, painted a picture of sibling affection by posting a touching photograph with his sister Alka Bhatia. His caption, "Jo tu mere naal hai te zindagi vich sab changa" (As long as you're with me, everything in life is great), encapsulated their unwavering bond. He expressed his sister's significance as a pillar of strength from the very beginning, melting hearts with his genuine sentiment.
Kriti Sanon: Sisters' Joyful Connection
Kriti Sanon, the talented actress, brought an ear-to-ear smile with a heartwarming video featuring her sister Nupur Sanon. The caption, "The Sanon Sisters!! Sisterssss are the bestttt!! Love you to the moon and back! Happyyy Rakhi!!" radiated pure sibling affection. The video exuded happiness, reflecting the unbreakable bond the sisters share.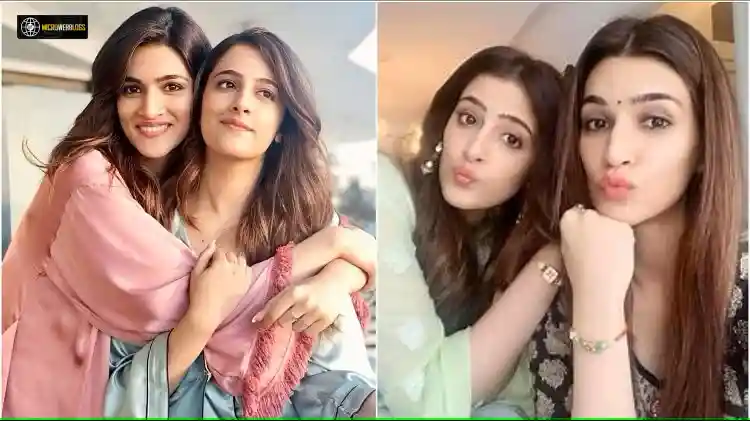 Sanjay Dutt: Reverence for Sibling Love
Sanjay Dutt, a Bollywood icon, shared a poignant moment with his sisters, Priya Dutt and Namrata Dutt. His heartfelt message expressed profound love and respect for them. He pledged to stand beside them, just as they've stood by him. The message emphasized the enduring connection and unconditional love between siblings.
Zoya Akhtar and Farhan Akhtar: Sibling Camaraderie
Filmmaker Zoya Akhtar's throwback post with her brother, Farhan Akhtar, offered a glimpse into their special rapport. The image from 2009 captured an authentic moment of camaraderie. Zoya's caption conveyed gratitude for Farhan's unwavering support during challenges. Farhan's playful response showcased their unique and loving relationship.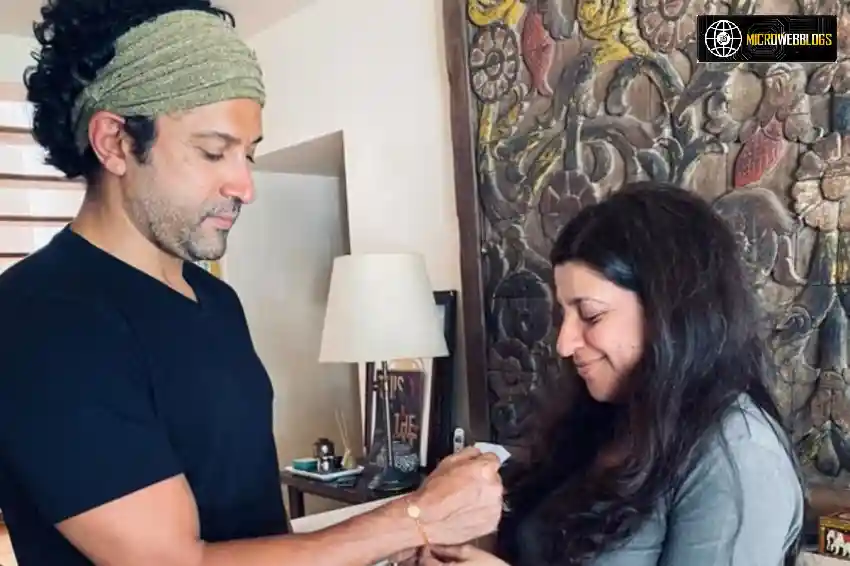 Kangana Ranaut and Huma Qureshi: Treasuring Memories
Kangana Ranaut embarked on a journey down memory lane by sharing an old picture with her brothers. Her affectionate term, "the three musketeers," resonated with the bond they share. Kangana's Instagram Stories illuminated the strength of their connection. Huma Qureshi shared her sentiments too, posting snapshots with her brother, Saqib Saleem, expressing how much she misses him.
A Tapestry of Love and Unity
Raksha Bandhan signifies the celebration of sibling bonds, and Bollywood celebrities wholeheartedly embraced its essence. Through their social media posts, they showcased their love, unity, and the magic of shared memories. From nostalgic photographs to heartfelt captions, each gesture emanated warmth and authenticity.
These glimpses into the personal lives of celebrated stars serve as a reminder that fame and success never overshadow the profound bond between siblings. Raksha Bandhan in Bollywood was not just a festival; it was a heartwarming celebration that united celebrities and their fans in the spirit of love and togetherness.