Varun Dhawan and Janhvi Kapoor battle for love in the Bawaal trailer, shocking people with a surprising conclusion.
Varun Dhawan and Janhvi Kapoor battle for love in the Bawaal trailer, shocking people with a surprising conclusion.
About Bawaal
Bawaal was co-written by Nitesh Tiwari, Nikhil Mehrotra, Piyush Gupta, Shreyas Jain, and Ashwini Iyer Tiwari. It's produced by Sajid Nadiadwala's Nadiadwala Grandson Entertainment. Varun and Janhvi will appear in the film for the first time. It will bypass a theatrical release and instead launch on Prime Video India on July 21.
About Nitesh Tiwari
The sports drama Dangal, directed by Nitesh Tiwari, stars Aamir Khan, Sanya Malhotra, and Fatima Sana Shaikh and is based on the life of Haryanvi wrestler Mahavir Phogat. The latest movie Nitesh directed was the National Award-winning buddy movie Chhichhore, which featured Sushant Singh Rajput and Shraddha Kapoor among others.
About Bawaal Teaser
On Wednesday, the first teaser for Varun Dhawan and Janhvi Kapoor's film Bawaal was released. The little video provides a glimpse of the lead couple's love story and their struggle for a relationship. Fans are intrigued by how they struggle for their lives near the end in a scene similar of a genocide.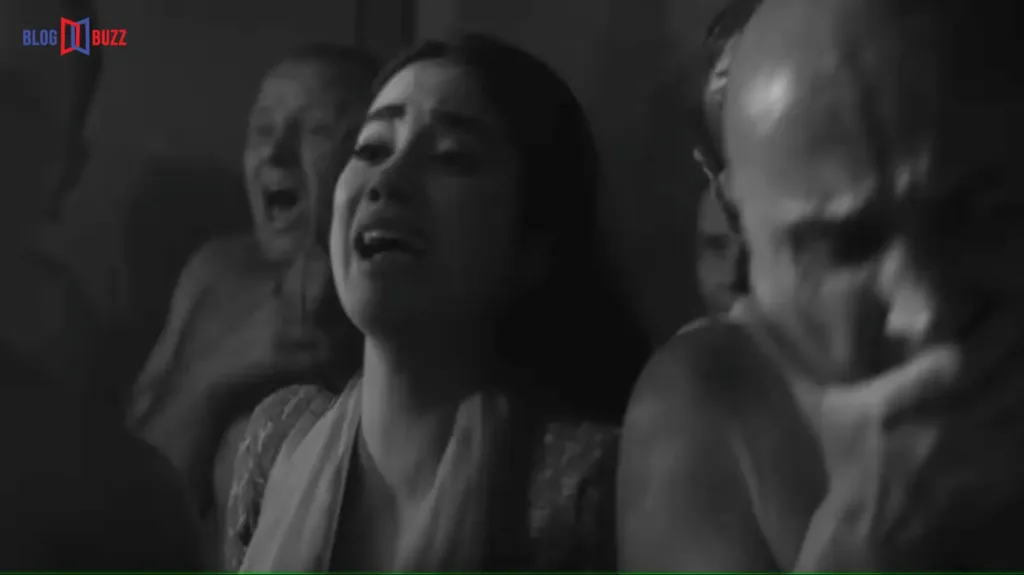 The teaser begins with Varun's character Ajay adoringly staring at Janhvi's character Nisha while they shop. The viewer is quickly brought through a series of visual scenes in which Ajay appears madly in love while Nisha is hesitant. Arijit Singh's soothing voice singing, "Tum pyaar karne dete toh tumhe kitna pyaar karte," captures the couple's connection. Janhvi's character also comments on how she took too long to discover what they had in common, and now that she has, it's time to part ways. We also witness Nisha and Ajay gasping for air as they are trapped in a gas chamber by an officer near the end, implying that they were Holocaust victims.
The teaser not only amazed but also sparked the audience's interest. "The ending was unexpected but overall, I am excited for Bawaal," some viewers commented on the video. "This film will go down in history as the first to combine original content with something new." Bawaal, Varun Dhawan never disappoints," "Goosebumps de raha Hai literally awesome preview," and "The Janhvi Kapoor-Varun Dhawan pairing looks new and promising."
The film's producer, Sajid Nadiadwala, said this about the upcoming movie in a statement: "Bawaal is a very special movie for me, as it is one of my most dedicated projects. Producing this movie, which was directed by Nitesh Tiwari, one of my favourite directors, and featured Varun and Jahnvi giving their all in their debut collaboration, has been an amazing joy. Bawaal will have its global premiere on Prime Video in July, and I couldn't be happier about that.
Paris, Berlin, Poland, Amsterdam, Krakow, and Warsaw, along with Lucknow and two more Indian towns, are just a few of the locations where Bawaal was shot.
The much-anticipated film, which is being directed by Nitesh Tiwari, has drawn attention for its unique concept and is likely to become the first Indian film to have its global debut at the iconic Eiffel Tower.