"The Dark Side of Fame: Kajol's Unfiltered Experience with Paparazzi"
"The Dark Side of Fame: Kajol's Unfiltered Experience with Paparazzi"
Kajol, the acclaimed Bollywood actress, recently opened up about her experiences with paparazzi and the invasion of privacy she has faced due to the growing paparazzi culture in the entertainment industry. While she acknowledges that being clicked by photographers is part of being a celebrity, she expressed her disapproval of those who cross boundaries and follow actors everywhere, invading their personal space.
In a candid interview, Kajol recounted a distressing incident where she was chased by paparazzi while driving her car. The photographers relentlessly followed her, even though she was not out for work or any public event. Despite feeling uncomfortable and threatened, Kajol refrained from complaining because, as a star, she is often expected to accept such intrusions as part of her profession.
Kajol's popularity among the paparazzi is well-known, and her daughter Nysa Devgan, too, is frequently pursued by photographers for her pictures. However, Kajol commended her daughter for handling the media attention with grace and dignity, despite the constant intrusion into their private lives.
Speaking about the paparazzi culture, Kajol expressed concern about its current intensity. She likened it to a pendulum swinging to its extreme, and she believes that it is essential for the balance to be restored. While acknowledging that actors are in the public eye, she stressed the importance of maintaining a certain level of privacy and respect for their personal space.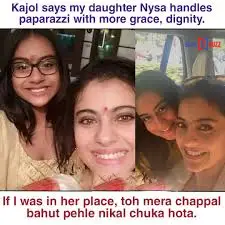 The incident Kajol described, where she was followed without any apparent reason, highlights the challenges faced by celebrities due to the paparazzi's relentless pursuit. As a star, she feels obligated to always remain guarded and vigilant, as photographers can appear at any moment, regardless of her location or attire.
The constant presence of paparazzi and their cameras has become an inevitable aspect of the lives of many celebrities. As public figures, they understand that a certain level of media attention is part of the package. However, Kajol's experience sheds light on the darker side of paparazzi culture, where boundaries are often crossed, and personal privacy is compromised.
The impact of the paparazzi's actions extends beyond the immediate discomfort felt by the celebrities. The constant surveillance can take a toll on their mental and emotional well-being, as they are deprived of the freedom to move about without scrutiny.
While some may argue that being a public figure comes with certain sacrifices, it is crucial to strike a balance between media coverage and respecting the private lives of celebrities. Kajol's call for the paparazzi culture to come down suggests that there is a need for greater sensitivity and responsibility among photographers and media outlets.
In recent times, there has been an ongoing debate about the ethics of paparazzi culture and the need for more stringent regulations to protect celebrities' privacy. Several incidents have sparked discussions about the boundaries that should be maintained in pursuit of a photograph or a story.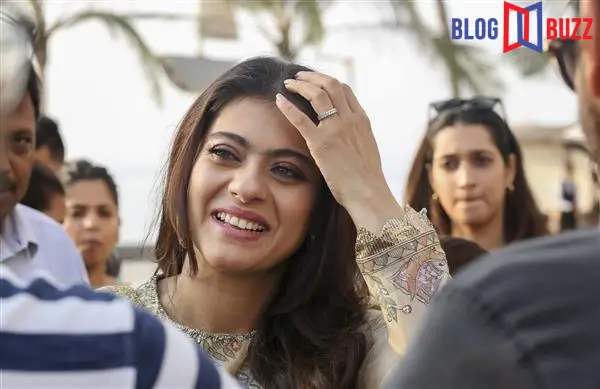 Kajol's candid revelations add a new perspective to this ongoing dialogue. As a respected actress with immense experience in the industry, her insights carry weight and bring attention to the need for a more considerate approach by the paparazzi.
Ultimately, striking a balance between media coverage and respecting celebrities' privacy is a complex issue. While media coverage is an essential part of the entertainment industry, it is essential to ensure that the pursuit of news and photographs does not infringe upon the personal space and well-being of those in the public eye. The paparazzi culture may continue to be a part of the entertainment landscape, but finding ways to make it more respectful and considerate of celebrities' boundaries is a challenge that needs to be addressed.