"Growing Up in the Public Eye: Ira Khan's Journey with Depression"
"Growing Up in the Public Eye: Ira Khan's Journey with Depression"
Ira Khan, the daughter of renowned actor Aamir Khan, recently opened up about her personal battle with depression and the challenges of growing up in the public eye. Despite facing clinical depression for several years, Ira has emerged stronger, using her position and privilege to create positive change in the realm of mental health. She now spearheads a foundation called Agastu, which aims to support individuals dealing with mental health issues.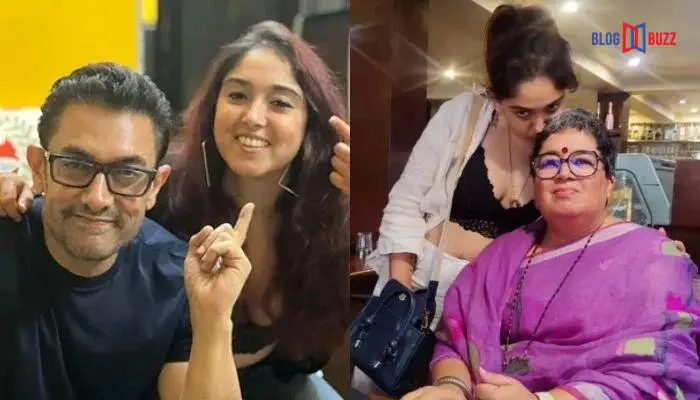 In an honest conversation, Ira acknowledged that depression is not caused by a single factor but is influenced by one's upbringing and environment. Being raised in a high-profile family like hers certainly played a role in shaping her mental state. She confessed, "What you are brought up around will shape your personality. It would be silly to say that growing up in the family I grew up in did not affect my state of mind. Every single thing that happened in my life did." Ira recognized that while her family's influence had both positive and negative impacts, it undeniably affected her mental well-being.
Having the advantage of financial resources and a supportive network, Ira initially feared that people wouldn't understand her when she was diagnosed with depression. This fear, coupled with her own experiences and the awareness that others might be going through similar struggles, motivated her to establish the Agastu Foundation in 2021. However, due to her own battle with cyclical depression, Ira was unable to actively pursue the foundation's mission for a year and a half.
In July 2022, Ira experienced a severe depressive episode that lasted for months, leading to the diagnosis of cyclical depression. Typically, her depressive episodes lasted around two weeks before she could engage in activities that helped her regain a sense of normalcy. However, this particular episode was different and lasted an extended period. Despite championing mental health for others, Ira found it challenging to confront her own struggles and faced significant stigma surrounding her own condition. It took her considerable time and effort to overcome this episode, and she eventually joined Agastu in December.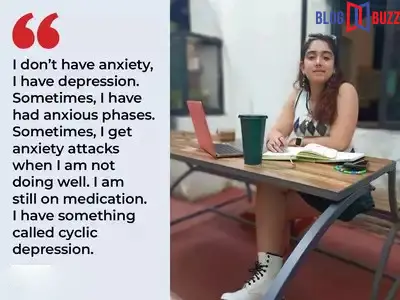 Throughout her journey, Ira emphasized the unwavering support she received from her family, who have understood her needs from the beginning. Her fiancé, Nupur Shikhare, has been her go-to person, providing invaluable support. Although her family was always there for her, they needed guidance on how best to support her. Ira recognized the importance of open communication and acknowledged that it was difficult for her loved ones to witness her struggle and experience their own feelings of helplessness. The family's genuine concern and desire to alleviate her pain sometimes led to their own emotional turmoil, as they questioned whether they were doing enough to assist her.
In her own unique way, Ira Khan has turned her personal battle with depression into a catalyst for positive change. By sharing her story and spearheading the Agastu Foundation, she is determined to break the stigma associated with mental health and provide support to those in need. Her journey serves as a reminder that mental health affects individuals from all walks of life, irrespective of their social standing, and that seeking help and fostering open communication could lay the path for healing and progress.
Ira Khan's candid revelations about her struggles with depression and growing up in the public eye shed light on the complex interplay between one's environment and mental health. Through her foundation, Agastu, Ira aims to create a safe space for individuals facing mental health challenges, while also advocating for greater understanding and acceptance of these issues. Her journey serves as an inspiration for others, encouraging them to seek support and engage in open conversations about mental health, ultimately fostering a more compassionate and inclusive society.