Missed Target: "Gandeevadari Arjuna" Fails to Hit the Mark Amidst Action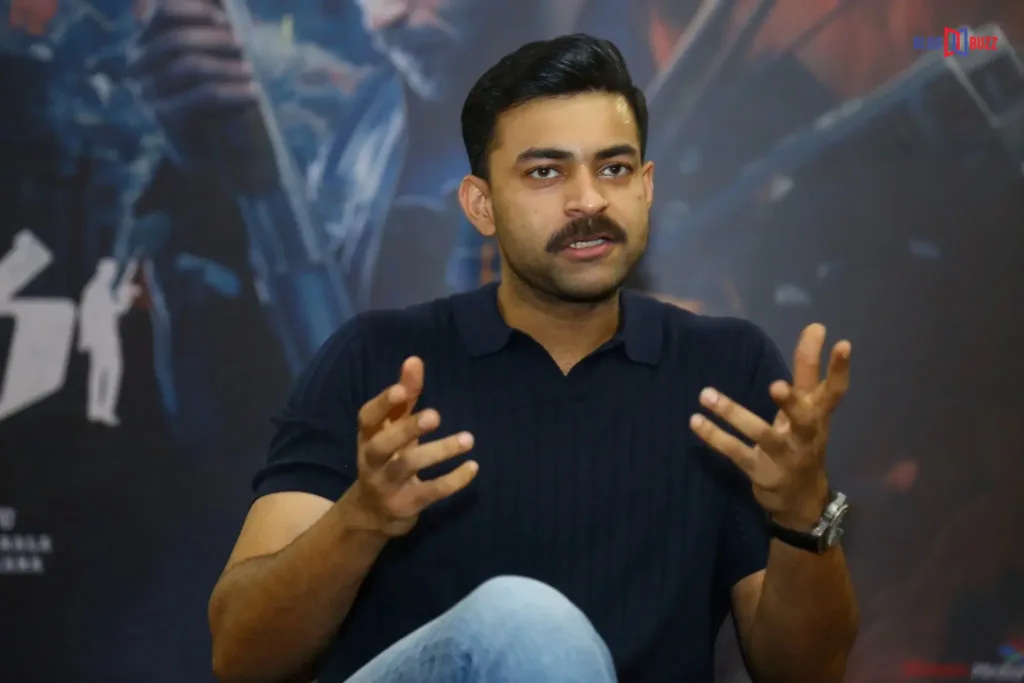 Missed Target: "Gandeevadari Arjuna" Fails to Hit the Mark Amidst Action
In the world of cinema, where actors often explore diverse roles, Varun Tej, known for his romantic hero image in movies like 'Tholi Prema' and 'Fidaa', takes a sharp turn with guns and snipers in the action-packed film 'Gandeevadari Arjuna'. However, this endeavour falls flat due to its lackluster plot, resulting in disappointment for both the audience and the story's potential.
In the movie, Varun Tej portrays the role of a Chief Security Officer with a muscular transformation, entrusted with the mission to protect an Indian minister's life. His love story with Sakshi Vaidya, played by Sakshi Vaidya, lacks depth and fails to engage the viewers emotionally. Furthermore, his realization that his mother's severe illness is caused by toxins from garbage seems like an afterthought, lacking the impact it should have carried.
Director Praveen Sattaru aimed to shed light on the alarming issue of developed Western countries dumping their waste in countries like India and Africa, leading to pollution of air and water, and subsequently causing various health problems. However, this crucial message is overshadowed by the personal narrative of the Indian minister, played by Nasser, who reunites with his estranged daughter. This blending of themes dilutes the audience's interest, weakening the movie's impact. Varun's interactions with his ailing mother, which could have brought emotional resonance, miss the mark.
The movie's powerful message about affluent nations like the US and UK exporting medical and plastic waste to underdeveloped countries emerges only in the closing moments. It is apparent that this message should have been given more space to resonate, considering its relevance in today's world. The inclusion of a UN summit in London might have offered picturesque settings, but it distracts from the main narrative. A storyline involving a corrupt corporate figure attempting to eliminate an Indian Central Minister could have resonated more strongly with the local audience.
As it stands, Varun Tej engages in conventional action sequences, taking down adversaries, but this heroic display fails to make an impact. The main antagonist, portrayed by Vinay Rai, lacks depth as his character seeks to sacrifice his own child to protect his company. The film commences with an attack on the Indian minister, Nasser's character, who is saved by his injured security officer. With the threat still looming, Varun Tej's character steps in as the new Chief Security Officer. His strained relationship with Sakshi Vaidya's character adds an emotional layer, although her role remains unclear and limits her acting scope. The gradual revelation of their past as former lovers adds a touch of drama.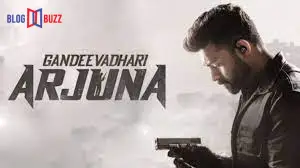 As Nasser's character reunites with his estranged family, Vinay Rai's character arrives in the UK to retrieve a crucial hard disk containing sensitive information about the garbage issue. The movie follows the journey of Varun Tej's character as he battles the ruthless villain to safeguard India's interests.
Varun Tej's attempt to transition into a more action-oriented role is evident, possibly to join the ranks of established mega heroes like Pawan Kalyan, Ram Charan, and Allu Arjun. However, the choice of narrative hampers his effort. While Varun successfully conveys a range of emotions, Sakshi Vaidya's character lacks clarity, limiting her performance. Nasser's portrayal stands out as a highlight. The music by Mickey J. Meyer fails to capture attention, while Mukesh's camera work shines in some instances.
In conclusion, "Gandeevadari Arjuna" misses the target due to its muddled plot, failing to effectively convey its powerful message about global waste disposal issues. The film's attempt to blend personal and environmental narratives weakens its impact, leaving audiences unsatisfied. It's a reminder that relatable and compelling storytelling is key to winning back the audience's confidence after previous disappointments like 'The Ghost'.