"Heart of Stone to Premiere on Netflix"
"Heart of Stone to Premiere on Netflix"
Alia Bhatt, the acclaimed Bollywood actress, is all set to make her highly anticipated Hollywood debut in the film "Heart of Stone," which is scheduled to premiere on Netflix on August 11th. In this international venture, she will be sharing the screen with renowned actors Gal Gadot, famous for her portrayal of Wonder Woman, and Jamie Dornan, known for his role in the Fifty Shades franchise.
Alia Bhatt's journey in the Indian film industry began with her debut in Karan Johar's teen drama "Student Of The Year" in 2012. Since then, she has garnered critical acclaim for her exceptional performances in films like Imtiaz Ali's "Highway" (2014), the romantic comedies "2 States" and "Humpty Sharma Ki Dulhania" (both released in 2014), and the ensemble drama "Kapoor & Sons" (2016), which was both a critical and commercial success. However, it was her powerful portrayal in "Udta Punjab" (2016), a crime drama centred around substance abuse, that truly established her as a versatile and talented actress. Additionally, her exceptional acting skills were evident in Gauri Shinde's coming-of-age film "Dear Zindagi."
Bhatt's successful streak continued with projects like the romantic comedy "Badrinath Ki Dulhania" (2017) and Meghna Gulzar's gripping espionage thriller "Raazi" (2018). In the past year, she enthralled audiences with her performances in the biographical crime drama "Gangubai Kathiawadi," the period drama "RRR," and the much-anticipated superhero flick "Brahmastra." Her most recent film, "Rocky Aur Rani Ki Prem Kahaani," is set to hit the screens this week, further raising expectations from her fans and critics alike.
While Alia Bhatt's Hollywood debut is generating immense excitement, Netflix's decision to curb password sharing in India has also been making headlines. Media experts speculate that this move is aimed at not only building scale but also driving revenue growth. However, some concerns have been raised about the potential decline in subscriber numbers due to this measure.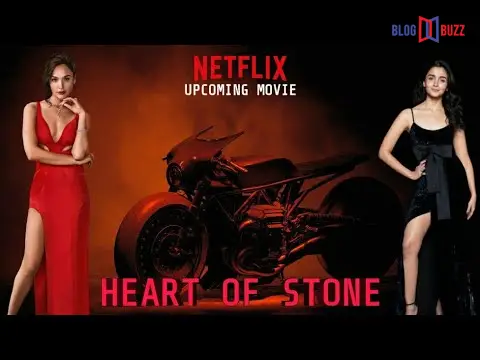 Under the new policy, Netflix will be sending emails to users who appear to be using accounts outside of a single household. They will be requested to transfer their profile to a fresh subscription. While this move may lead to a shift in user behaviour, it aligns with Netflix's efforts to maintain a fair and sustainable business model in the Indian market.
Last year, Netflix took significant steps to deepen its reach in India by lowering prices by 20-60%. This strategic move resulted in a considerable increase in engagement, with the country witnessing nearly 30% year-on-year growth in this aspect. Moreover, the foreign exchange-neutral revenue growth for 2022 accelerated to 24%, surpassing the 19% growth rate in 2021.
In December 2021, Netflix introduced reduced pricing plans to attract a broader audience. The mobile-only plan, previously priced at ₹199 per month, was adjusted to ₹149. Similarly, the basic plan, which allows access to all content on a single device, was reduced to ₹199 from the previous price of ₹499. These price adjustments played a pivotal role in widening Netflix's user base in the Indian market.
In conclusion, Alia Bhatt's upcoming Hollywood debut in "Heart of Stone" has fans eagerly awaiting its release on Netflix this August. Her remarkable journey in the Indian film industry has been marked by versatile performances and critical acclaim. Meanwhile, Netflix's decision to implement restrictions on password sharing in India is a strategic move aimed at driving growth and maintaining a sustainable business model. While concerns about potential subscriber decline have been raised, the streaming giant's efforts to offer more affordable plans have proven successful in expanding its engagement and revenue in the country. As both Alia Bhatt's career and Netflix's strategies continue to evolve, audiences can anticipate an exciting and dynamic entertainment landscape in the future.