Bollywood Producer Abhishek Agarwal's Journey with 'The Vaccine War' and Beyond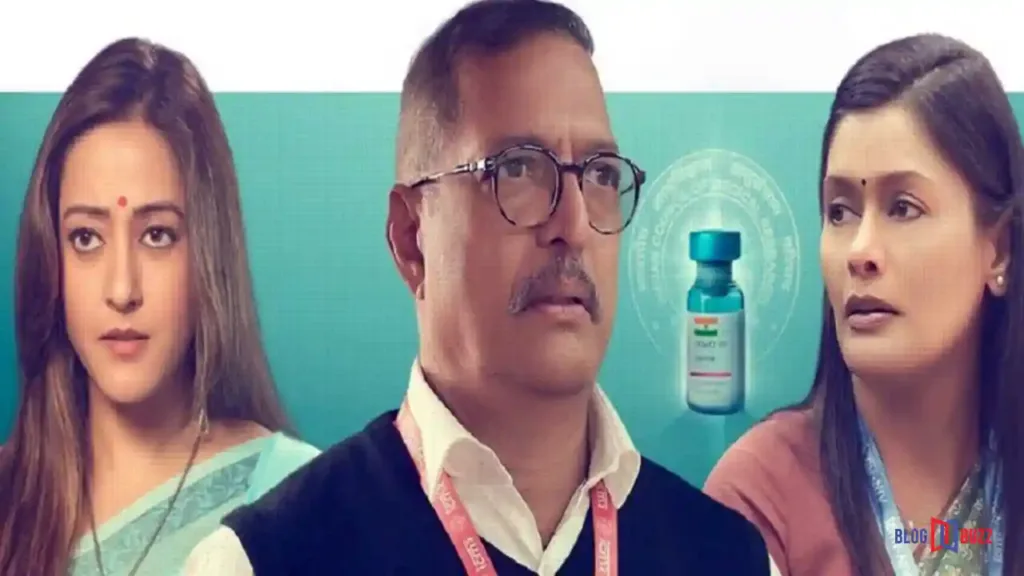 Bollywood Producer Abhishek Agarwal's Journey with 'The Vaccine War' and Beyond
Bollywood is no stranger to stories of dreams coming true, and producer Abhishek Agarwal is currently experiencing just that. Abhishek Agarwal's highly anticipated film, 'The Vaccine War,' directed by Vivek Agnihotri, is set to grace over 400 theaters across India on September 28. With an investment of over Rs 12 crores in this unique cinematic endeavor, Abhishek Agarwal is optimistic about not just realizing his Bollywood dreams but also reaping rewards faster than expected.
"The Vaccine War" is poised for a promising start, with both its teaser and trailer garnering a positive response and building considerable anticipation among moviegoers. Abhishek Agarwal expresses his confidence in the film's prospects, stating, "We are hopeful of decent openings for 'The Vaccine War' since the teaser and trailer have received a good response, and buzz around the film is growing day by day."
One factor working in favor of the film is the fortuitous rescheduling of the release date of the much-anticipated commercial entertainer 'Salaar.' Starring Prabhas and directed by Prashanth Neel, 'Salaar' was initially slated to release on September 28 but was deferred. Agarwal emphasizes that there was never a competition between 'The Vaccine War' and 'Salaar' since the two films belong to different genres. 'The Vaccine War' is a content-driven film centered around the unique theme of "bio-science," making it stand out as a distinctive cinematic experience.
Furthermore, the upcoming holiday weekend, extending until October 2, is expected to work to the film's advantage. Abhishek Agarwal acknowledges this, noting, "The long weekend holiday is bound to fetch us some good numbers; otherwise, we are largely banking on word-of-mouth publicity. Since story-driven movies work in their own space and time."
Abhishek Agarwal, known for his massive success across India with 'The Kashmir Files,' is now eyeing further expansion in Bollywood. Abhishek Agarwal aims to bring star-studded films to the Hindi film industry, mirroring the success of the Telugu film industry. Abhishek Agarwal believes that Hindi audiences have shown a growing appetite for novel and content-driven narratives, and he is actively scouting for scripts that align with this vision.
While details of his potential collaborations with big stars and directors in Bollywood remain under wraps, Agarwal assures that more information will be forthcoming in due course. Additionally, he anticipates the release of his big-ticket Telugu film, 'Tiger Nageswara Rao,' featuring the charismatic Ravi Teja. This film, scheduled for a November release, is expected to be another high-octane mass entertainer, replete with action and entertainment.
Abhishek Agarwal's journey in Bollywood is a testament to the power of dreams and determination. Abhishek Agarwal venture with 'The Vaccine War' marks a significant milestone in his career, and the film's promising reception holds the promise of even greater success. As Abhishek Agarwal sets his sights on producing star-studded films in Bollywood and continues to explore unique and engaging narratives, Abhishek Agarwal is poised to leave an indelible mark on the Indian film industry, bringing forth stories that resonate with audiences across the nation.