Vishal's 'Mark Antony' Marks a Blockbuster Return at the Box Office
Vishal's 'Mark Antony' Marks a Blockbuster Return at the Box Office
In a cinematic triumph that has left fans buzzing with excitement, Vishal's much-anticipated film, "Mark Antony," took the silver screen by storm today. Released simultaneously in Tamil and Telugu, this science-fiction comedy has ignited a fervor among cinephiles that is nothing short of remarkable. The movie's grand opening in theatres has received an overwhelmingly positive response, and it appears that Vishal's "Mark Antony" has indeed struck gold. Let's dive deep into the extraordinary reactions pouring in from fans and critics alike.
Mark Antony: The Film That's Making Waves
From the moment the trailer, posters, and songs of "Mark Antony" were unveiled, audiences were captivated by the promise of something extraordinary. The anticipation for this film Mark Antony reached a fever pitch, and the movie has certainly delivered on those expectations.
Fans who flocked to theatres wasted no time in sharing their thoughts on social media platforms like X (formerly Twitter). The initial responses are brimming with positivity, suggesting that Vishal may have landed a significant hit on his hands. This is a pivotal moment for Vishal, who had faced a series of disappointments with films like "Laththi" and "Veerame Vaagai Soodavum."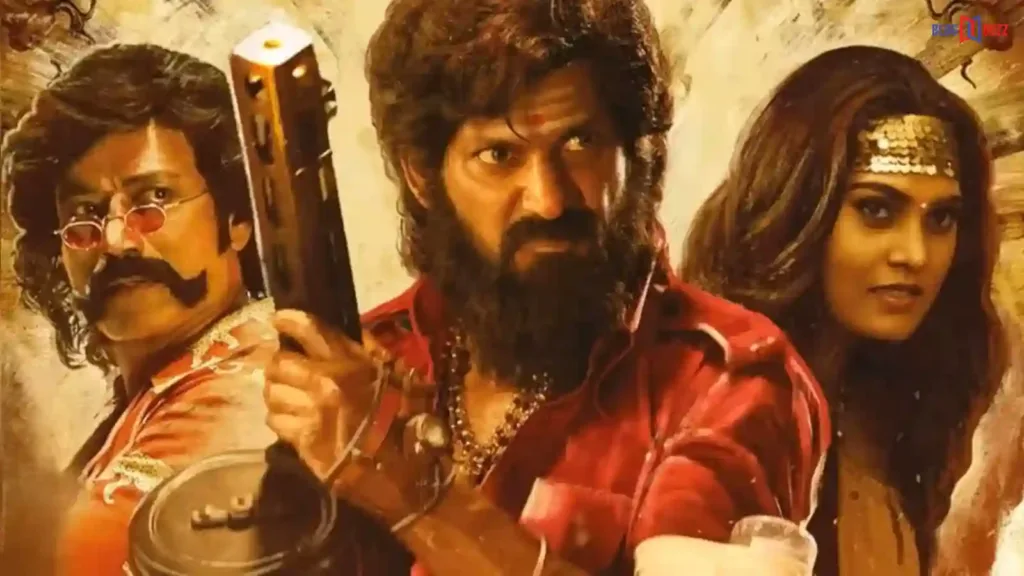 A Time Machine and Gangster Plot Like No Other
One aspect that fans and critics alike have praised is the unique blending of a time machine concept with a gangster plot. This ingenious combination has resonated strongly with audiences, providing a fresh and exciting viewing experience. Action and comedy sequences have left viewers in stitches and awe, with theatres reverberating with laughter and amazement.
A standout performance in "Mark Antony" comes from SJ Suryah, whose acting prowess has been widely applauded. For Vishal, this film Mark Antony is nothing short of a comeback, a momentous return to form.
Thalapathy Vijay's Special Mention
Adding to the excitement, fans couldn't contain their enthusiasm when Thalapathy Vijay's name appeared in the film's credits with a special thanks. Vijay, a superstar in his own right, extended his support to the "Mark Antony" team, watched the teaser, and showered praise on Vishal. This gesture has only heightened the anticipation and enthusiasm surrounding the film.
Twitter Erupts with Praise
On Twitter, the social media platform of choice for many, fans expressed their delight. One ecstatic viewer wrote, "Absolutely MAD MAX – SMASH HIT. @iam_SJSuryah Nails His Performance @VishalKOfficial Shines as #MarkAntony. Mind-Blowing Fights and Heart-Pounding BGM by @gvprakash. Prepare for a Mad Climax and Non-Stop Entertainment!!." It's clear that the film Mark Antony has left an indelible mark on the audience.
Another Twitter user chimed in, "Whacky&Quirky Situations Compliments the intended humor the script tried to achieve. "In the second half, @iam_SJSuryah's performance is mind-blowing, and @gvprakash's music, evoking the spirit of the 90s, greatly enhances the movie's appeal." @Adhikravi Ideas are fresh NO LOGIC ONLY MAGIC n FUN.Good Weekend Watch." The praise continues to pour in, and "Mark Antony" seems poised for an extended run of success.
The Genius Behind "Mark Antony"
Directed by Adhik Ravichandran, "Mark Antony" is a science-fiction comedy that has exceeded even the loftiest expectations. The film stars Ritu Varma as the female protagonist and the charismatic SJ Suryah in the lead role. Adding to the film's allure is the captivating soundtrack composed by the multi talented actor-music director G V Prakash Kumar.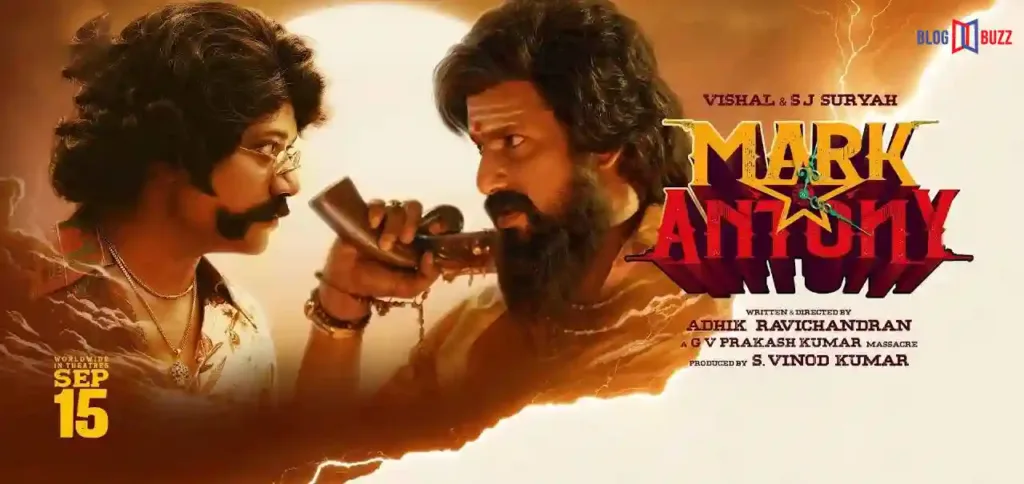 "Mark Antony" Conquers Hearts and Screens
In a film industry where success is hard-fought and well-earned, "Mark Antony" stands out as a testament to the power of innovation and storytelling. Vishal's remarkable comeback, the ingenious blending of time travel and gangster elements, and the overwhelming positive response from fans and critics all point to a resounding victory for "Mark Antony."
As audiences continue to flock to theatres, this cinematic gem is well on its way to becoming a timeless classic. With its unique concept, exceptional performances, and a blend of action and comedy, "Mark Antony" is not just a movie; it's an experience that will be remembered for years to come. Don't miss your chance to witness the magic of "Mark Antony" on the big screen – it's a must-watch for every cinema lover. #MarkAntonyMania