Chandramukhi 2 Box Office Report: Kangana Ranaut Starrer Collects ₹12 Crore in Two Days
Chandramukhi 2 Box Office Report: Kangana Ranaut Starrer Collects ₹12 Crore in Two Days
Chandramukhi 2, the highly anticipated film featuring Kangana Ranaut and Raghava Lawrence in lead roles, made its theatrical debut on September 28. Directed by P Vasu, the movie started with a decent opening but saw a significant drop in earnings on its second day. As per the latest reports from Sacnilk.com, Chandramukhi 2 has managed to accumulate over ₹12 crore within the first two days of its release. Let's dive into the box office details and more about this film Chandramukhi 2.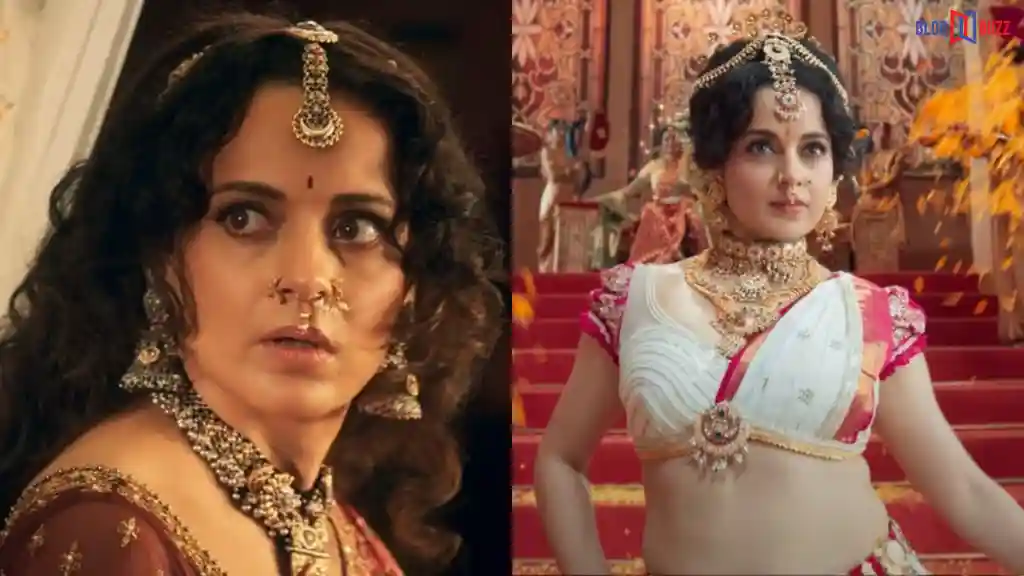 Box Office Collections
Chandramukhi 2 began its box office journey by earning ₹8.25 crore on its opening day. The film Chandramukhi 2 performed well in different languages, with the Tamil version contributing ₹5.58 crore, the Telugu version adding ₹2.5 crore, and the Hindi version bringing in ₹17 lakh. However, on the second day, the movie Chandramukhi 2 experienced a drop in collections, earning ₹4.50 crore nett in India for all languages. As a result, the total box office collection for Chandramukhi 2 stands at ₹12.75 crore after two days of its release. The film Chandramukhi 2 faced competition from movies like The Vaccine War and Fukrey 3, which released simultaneously.
About Chandramukhi 2
Chandramukhi 2 follows Kangana Ranaut, who plays the role of a talented dancer in the king's court, known for her beauty and exceptional dance skills. Raghava Lawrence portrays King Vettaiyan Raja in this sequel to the blockbuster Tamil horror comedy film Chandramukhi, which originally starred Rajinikanth and Jyothika in the lead roles.
Produced by Lyca Productions and Subaskaran, the film's trailer teased a suspenseful plot where a family moves into a mansion, receiving a specific warning about avoiding the south block, known as Chandramukhi's residence.
Special Meeting with Rajinikanth
Prior to Chandramukhi 2's release, Raghava Lawrence had a special meeting with the legendary Rajinikanth. In a heartwarming video shared on social media, Raghava sought Rajinikanth's blessings by touching his feet. He expressed his happiness and gratitude for Thalaivar's support, emphasizing the importance of his guru's guidance.
Chandramukhi 2 Soundtrack
The Chandramukhi 2 team recently unveiled two melodious songs: "Thori Bori" and "Moruniye." "Thori Bori" is sung by Hari Charan and Amala Chebolu, featuring lyrics penned by Yugabharathi. Meanwhile, "Moruniye" is brought to life by SP Charan and Harika Narayan, with lyrics crafted by Vivek. Both songs have been beautifully composed by MM Keeravani, adding to the film's musical charm.
Chandramukhi 2, starring Kangana Ranaut and Raghava Lawrence, has made an impressive entry into the box office, amassing ₹12.75 crore within its first two days. Despite facing competition, the film has captured the attention of audiences across different languages. As the suspenseful tale unfolds, fans eagerly await to see how Chandramukhi 2 continues to mesmerize and entertain in the days to come.