"Celebrating Sitara: The Rising Star Shines Bright in Her Debut Ad"
"Celebrating Sitara: The Rising Star Shines Bright in Her Debut Ad"
Mahesh Babu and Namrata Shirodkar's daughter, Sitara, recently made her debut in a much-awaited advertisement for a prominent jewellery brand, and the response from fans and family has been overwhelming. The ad, presented as a captivating short film, was released online on the eve of Sitara's 11th birthday, and it quickly became the talk of the town.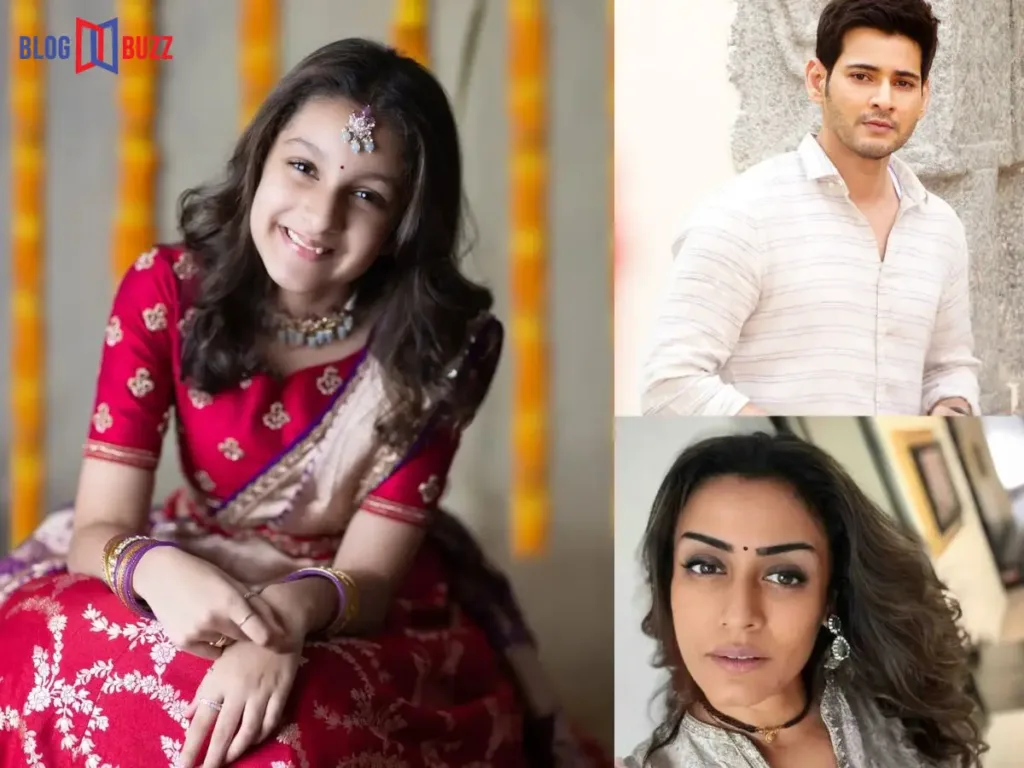 In the heartwarming ad, Sitara shines as she portrays a young girl preparing for her half-saree ceremony, an auspicious event that symbolizes her transition into womanhood. The ceremony is a cherished tradition, and Sitara's performance beautifully captured the essence and significance of the occasion. Her on-screen grandmother takes her to a jewellery store, where Sitara's eyes light up with wonder and fascination at the sight of precious gems and sparkling diamonds.
Proud mother Namrata took to Instagram to share the ad, calling her daughter a princess who found her crown. The portrayal of Sitara as a radiant and regal princess resonated with fans, and many couldn't resist drawing parallels to a real-life Barbie doll, given her stunning looks and charming presence on screen.
Sitara's aunt, Shilpa Shirodkar, showered her with compliments, hailing her as "the prettiest princess ever." Fans flooded the comments section with adoring messages, praising her beauty, talent, and expressive acting. One fan even referred to her as a "literal Barbie" in awe of her adorable appearance.
The excitement surrounding the ad extended beyond online platforms when visuals of Sitara's ad adorned a billboard in the iconic Times Square. Her father, Mahesh Babu, took to Twitter to share his pride and joy, celebrating his "firecracker" daughter's achievements and brilliance. Sitara's blissful reaction to seeing her face on the big screen at Times Square was palpable as she shared the moment with her followers, expressing her happiness and disbelief.
On Sitara's 11th birthday, her father penned a heartfelt message, wishing her the best and encouraging her to pursue her dreams with determination. The bond between the father-daughter duo is evident in their affectionate exchanges on social media, reflecting their close relationship.
Sitara's journey into the limelight has just begun, and she already has a legion of fans eagerly awaiting her next appearance. Her charming presence, captivating smile, and acting prowess have left a lasting impression, and there's no doubt that she will continue to dazzle and shine brightly in the entertainment world.
As Sitara steps into a new year of life, her future is full of promise and potential. With supportive parents and an adoring fan base, she is sure to achieve remarkable milestones and carve a niche for herself in the world of entertainment. The young starlet's journey has just begun, and the world eagerly watches as she grows into her own, carrying forward the illustrious legacy of her talented parents.