A Gripping Tale of Courage: Nushrratt Bharuccha Shines in Akelli
A Gripping Tale of Courage: Nushrratt Bharuccha Shines in Akelli
In a world where conflicts and wars ravage lands, the movie "Akelli" brings forth a harrowing yet inspiring narrative of survival and resilience. Led by the remarkable performance of Nushrratt Bharuccha, this film takes us on a journey through the life of a woman trapped in the midst of an ongoing war.
A Glimpse into the Story:
Set in 2013, the story follows Jyoti Arora, a woman from Punjab who ventures abroad to support her family. Faced with limited job opportunities in her homeland, she seizes a chance to work in a clothing factory in Mosul, Iraq. Optimistic about a better life, she embarks on this new chapter. However, her hopes are soon shattered as the conflict between Iraq and Syria engulfs the region, leading to her capture by forces loyal to the Assad government.
Nushrratt Bharuccha's Remarkable Portrayal:
At the heart of "Akelli" is Nushrratt Bharuccha's captivating performance. Known for her previous works, Bharuccha's portrayal of Jyoti Arora is a testament to her growth as an actress. From vulnerability to unwavering courage, Bharuccha brings depth to her character, allowing the audience to connect deeply with Jyoti's struggles and triumphs.
Director's Vision and Execution:
Pranay Meshram, making his directorial debut with this film, demonstrates a keen understanding of the story's essence. While the movie primarily revolves around Jyoti, Meshram ensures that all the facets of her experience are portrayed with precision. The film's pacing keeps viewers engaged, although some moments could have been tightened.
Highlights:
The film's runtime and pacing are strong assets, keeping the audience engrossed throughout. Meshram's direction successfully conveys the harrowing ordeal faced by Jyoti, as well as her indomitable spirit. The movie manages to highlight the stark contrast between the privileged lives of many and the horrors of war-stricken regions.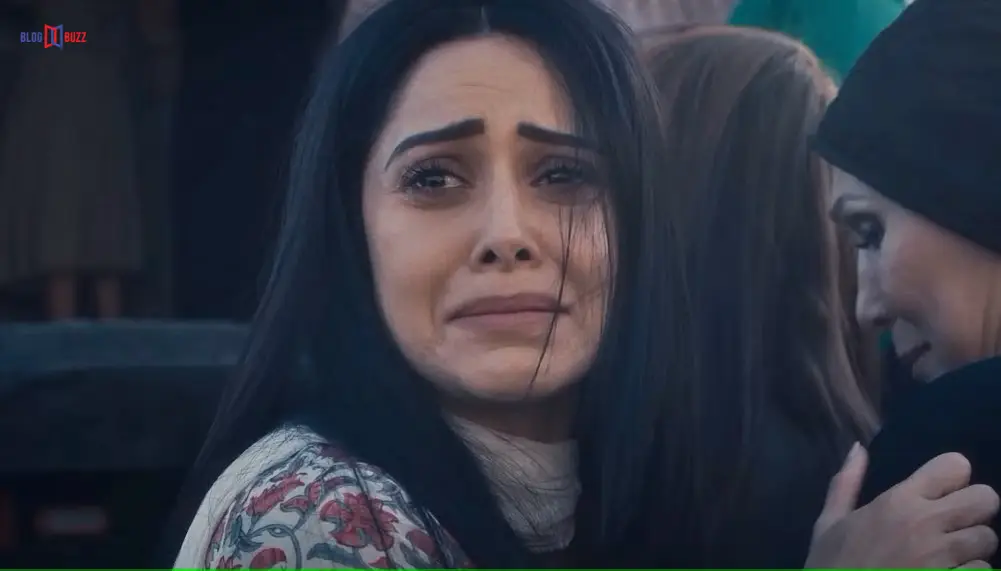 Drawbacks:
The storyline, based on true events, occasionally feels fictionalized for dramatic effect. A romantic subplot, while adding depth, may seem out of place in such a grim setting. The film's engagement factor often trumps its execution, leading to moments where the impact is lessened. Some visual effects come across as glitchy and patchy, taking away from the immersive experience.
Thoughts on the Climax:
The film's ending, while attempting to tie up loose ends, falls short in terms of logic and coherence. Some elements, such as Jyoti's survival and government intervention, leave viewers perplexed. Given the foundation of real events, these aspects should have been handled more meticulously.
Star Performances:
Nushrratt Bharuccha:
Nushrratt Bharuccha's portrayal of Jyoti is a standout performance. Having learned from past projects, she delivers a compelling and impactful role. Her ability to convey vulnerability, courage, and determination makes her the heart and soul of the film.
Tsahi Halevi:
Tsahi Halevi, as the antagonist Assad, delivers a decent performance. While not entirely evoking the quintessential villain, his portrayal highlights an egotistic and morally questionable character. However, limited screen time prevents his character from truly shining.
Nishant Dahiya:
Nishant Dahiya, in a cameo as Rafeeq, showcases his acting prowess. His character's evolution from insignificance in the first half to a pivotal role in the second half is commendable. Dahiya's acting skills shine brightly, enhancing his character's impact.
In Conclusion:
"Akelli" is a film that delves into the depths of human resilience amid dire circumstances. Nushrratt Bharuccha's brilliant performance and Pranay Meshram's direction breathe life into the story of Jyoti Arora, a woman ensnared by the horrors of war. While the film has its share of shortcomings, it succeeds in delivering a gripping and thought-provoking narrative. As viewers, we are reminded of the privileges we enjoy and the strength exhibited by those facing adversity.