Mahesh Babu's 48th Birthday Celebration: Heartfelt Wishes from Family and Exciting Guntur Kaaram Poster Unveiled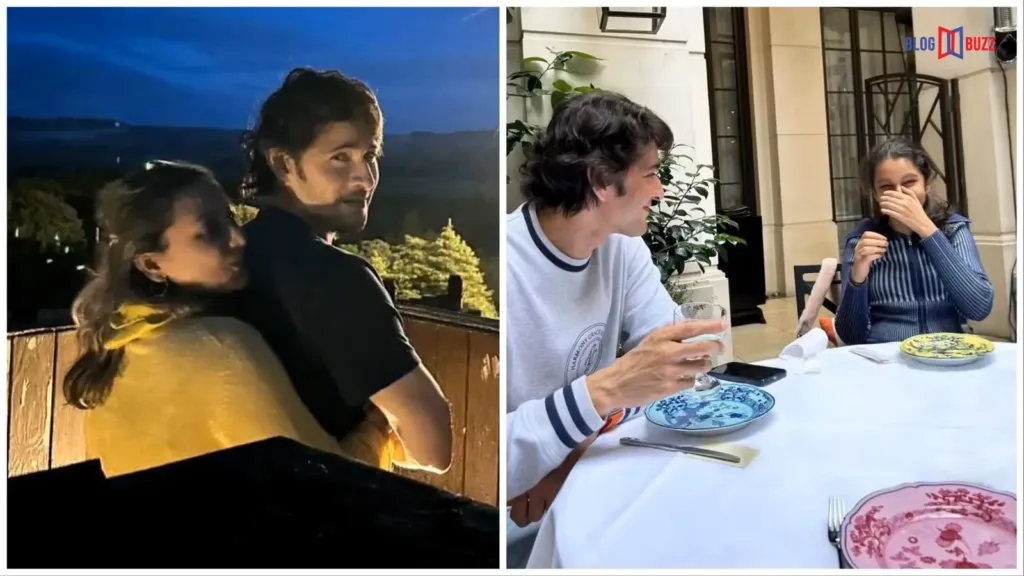 Mahesh Babu's 48th Birthday Celebration: Heartfelt Wishes from Family and Exciting Guntur Kaaram Poster Unveiled
Celebrations are in full swing as popular actor Mahesh Babu marks his 48th birthday in the charming landscapes of Scotland. The joyous occasion was made even more special with heartfelt wishes pouring in from his beloved family. His wife, the former actor Namrata Shirodkar, along with their children, daughter Sitara and son Gautam, shared glimpses of their memorable Scotland vacation to extend their love and warm wishes to the superstar.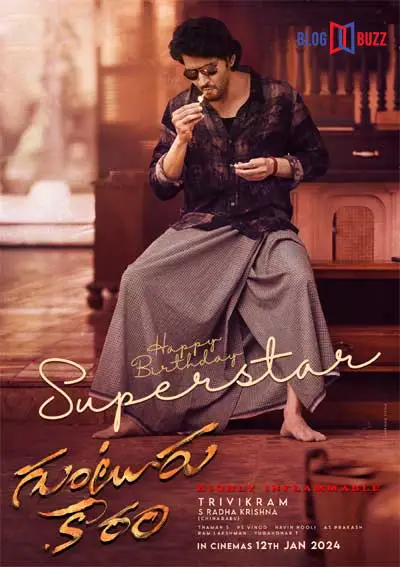 Namrata Shirodkar took to her Instagram to share a heartwarming moment between her and Mahesh. The picture captures the couple gazing at a sky illuminated by fireworks, painting a magical atmosphere. In her touching caption, she expressed, "Happy birthday MB!! You, you, and you for today and every day" along with heart and hug emojis. The photo showcases her standing in a cheerful yellow top, embracing Mahesh from behind, encapsulating their deep bond. This sweet gesture resonates with the love and companionship they share.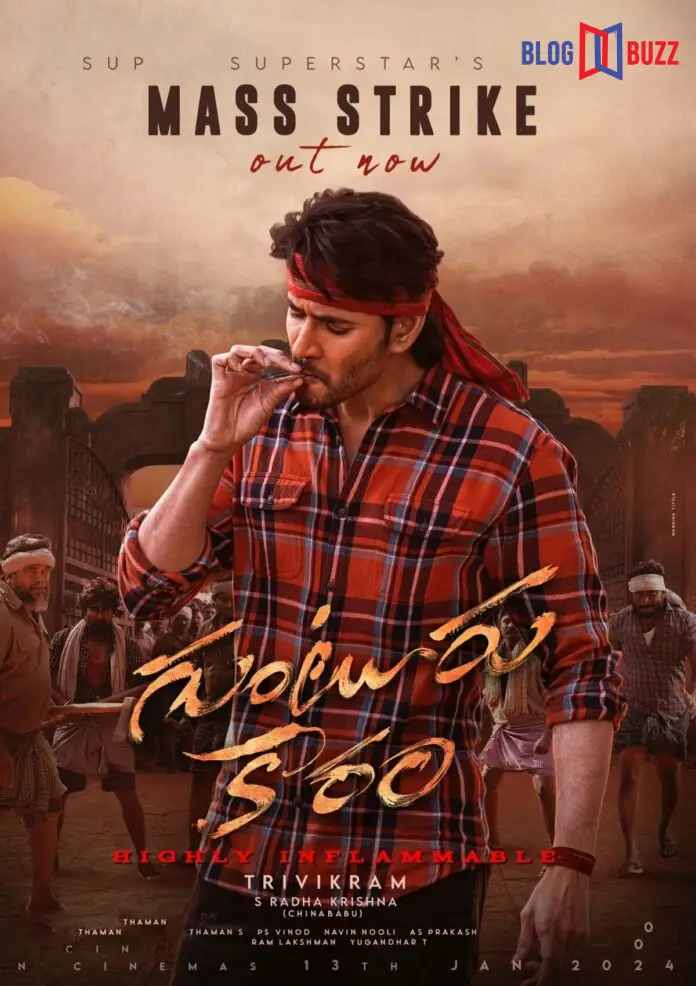 Mahesh's 11-year-old daughter Sitara also joined the celebration with a heartfelt post. She posted an endearing candid snapshot of her father savouring a snack at a restaurant, while her infectious laughter fills the air. Her message was full of warmth and love as she wrote, "Life's greatest adventures are the moments we share together!! Happy birthday Nanna! Love you to the moon and back." This glimpse into their personal moments reflects the strong father-daughter connection they cherish.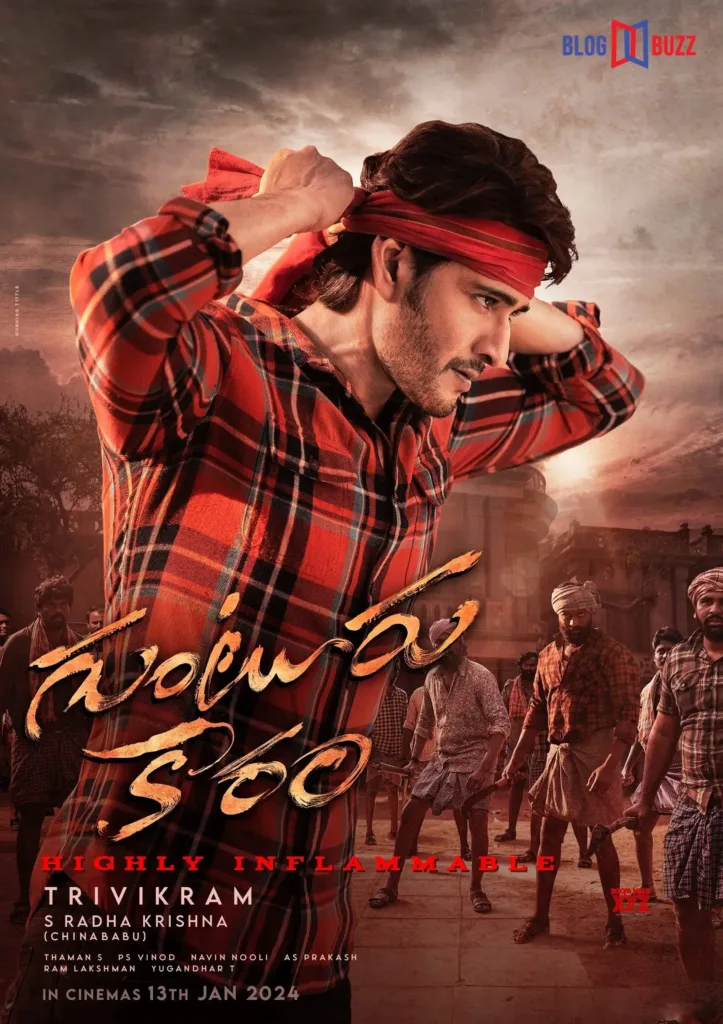 Adding to the birthday fervor, On this special day, the production banner Haarika & Hassine Creations unveiled a striking new poster for Mahesh's upcoming film, "Guntur Kaaram." The poster radiates the superstar's charisma as he stands tall, donning a shirt, loincloth, and shades, while lighting a cigarette. The accompanying caption pays tribute to Mahesh's on-screen brilliance and off-screen humility, setting an inspiring standard for his admirers. This poster has quickly gained immense popularity online, causing a frenzy among fans who are absolutely thrilled by his stylish appearance.
There's no doubt that "Guntur Kaaram" is poised to make a big impact on both the local and global box office scenes. Alongside Sreeleela, Meenakshi Chaudhary is also on board as one of the female leads. The movie is being directed by Trivikram, with Thaman taking up the role of the music director.
"Guntur Kaaram," directed by the acclaimed Trivikram Srinivas, is set to hit the theatres on January 13 next year. The director and actor duo have a history of successful collaborations, including hit films like "Athadu" and "Khaleja." The film's teaser, which showcased Mahesh's heroic action sequences, was described by the actor as "highly inflammable," igniting anticipation among fans for the film's release.
In conclusion, Mahesh Babu's 48th birthday celebration was a heartwarming affair, filled with love from his family and excitement from his fans. The captivating pictures from their Scotland vacation and the unveiling of the "Guntur Kaaram" poster added to the festivities, making it a memorable day for the superstar and his well-wishers alike.