Celebrating 25 Years of "Kuch Kuch Hota Hai" – A Journey of Love and Friendship
Celebrating 25 Years of "Kuch Kuch Hota Hai" – A Journey of Love and Friendship
Mumbai, October 16, 1998: A significant date in the history of Indian cinema as it marked the release of a film that not only defined a generation but continues to warm the hearts of audiences to this day. "Kuch Kuch Hota Hai," directed by the illustrious Karan Johar, celebrated its 25th anniversary. In a heartfelt post on his official Instagram account, Karan expressed his gratitude towards the audience for embracing his journey as a filmmaker with such warmth.
The film, starring Bollywood legends Shah Rukh Khan, Kajol, and Rani Mukerji, explored the dynamics of friendship and love, leaving an indelible mark on the world of Indian cinema. The iconic dialogues, from "Pyaar dosti hai" to "Tussi ja rahe ho?" are still cherished by fans, underscoring the enduring impact of this timeless classic.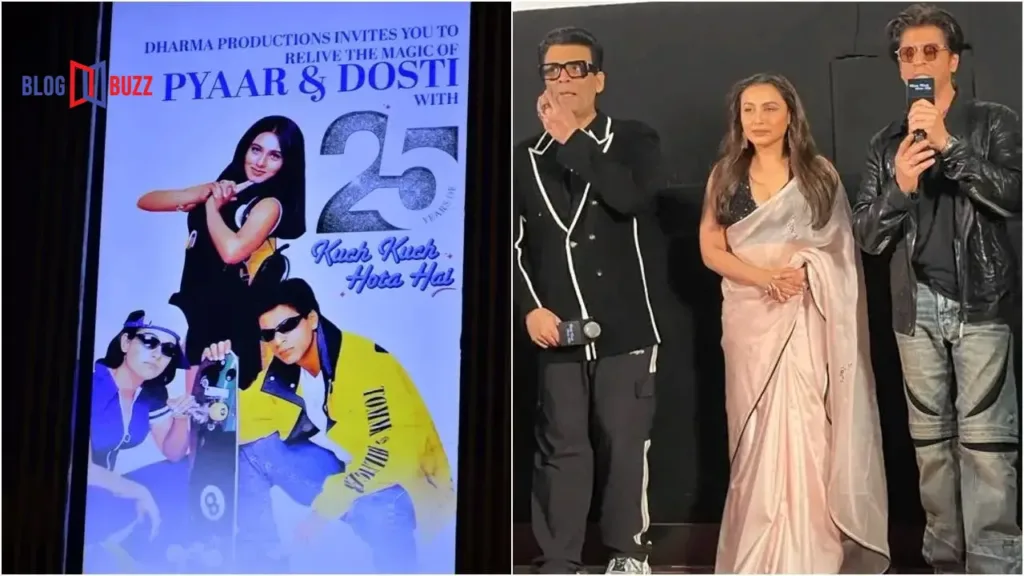 To commemorate this milestone, Karan shared a montage of some of the film's most iconic moments, taking us down memory lane. The film's success was not just a professional achievement for Karan but an emotional journey that continues to resonate with audiences even after a quarter-century.
In his Instagram post, Karan expressed his gratitude, saying, "Twenty-five years ago is where it all began…and here we are today. Celebrating not just a film but an EMOTION for me, and from all the love we get for it, I gather it is for everyone too… "I extend my heartfelt gratitude for the enduring affection you've shown to this story of love and friendship, and for warmly accompanying me on my 25-year journey as a filmmaker."
"Kuch Kuch Hota Hai" followed the story of three college classmates – Rahul (Shah Rukh), Anjali (Kajol), and Tina (Rani Mukerji). Anjali harbored feelings for her best friend, Rahul, who was in love with Tina. Years later, the young daughter of the now-deceased Tina, also named Anjali (Sana Saeed), endeavors to reunite her father and Anjali.
This heartwarming narrative not only touched the hearts of millions but also became an integral part of the Bollywood legacy, thanks to Karan Johar's vision and the exceptional performances of the lead cast.
Karan's latest venture, "Rocky Aur Rani Kii Prem Kahani," is a testament to his continuing journey in the world of cinema. He remains grateful for the people he collaborates with, the audience who faithfully watches his films, and the magic that movies create.
The film was produced under Dharma Productions, a company founded by Karan's late father, Yash Johar. The ensemble cast also included Salman Khan in an extended guest appearance. Karan made sure to extend his appreciation, saying, "Special mention always to @beingsalmankhan @apoorva1972 @dharmamovies @sonymusicindia."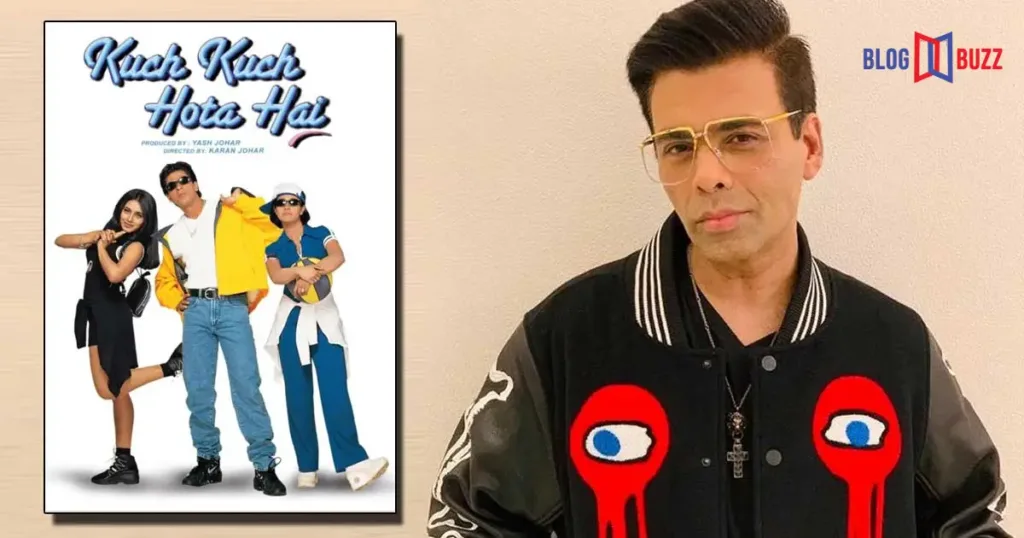 One of the aspects that contributed to the film's timeless charm was its music. The soundtrack, composed by Jatin-Lalit, featured lyrics penned by Sameer. Songs like the titular "Kuch Kuch Hota Hai," "Ladki Badi Anjaani Hai," "Saajanji Ghar Aaye," and "Koi Mil Gaya" continue to be beloved by audiences and are often hummed by fans of the film.
"Kuch Kuch Hota Hai" not only revolutionized the way Indian cinema portrayed love and friendship but also left an indelible mark on the hearts of its viewers. Karan Johar's cinematic journey, which began with this iconic film, continues to inspire and entertain audiences, and his gratitude towards the love and support he receives is evident.
As we celebrate 25 years of "Kuch Kuch Hota Hai," it's a reminder of the power of storytelling and the emotions that films can evoke, transcending time and boundaries. Karan Johar's cinematic legacy remains an integral part of the Indian film industry, and "Kuch Kuch Hota Hai" will forever be a cherished gem in the treasure chest of Bollywood classics.