A Thrilling Journey into 'Mangalavaaram' – The Enigmatic Rural Drama"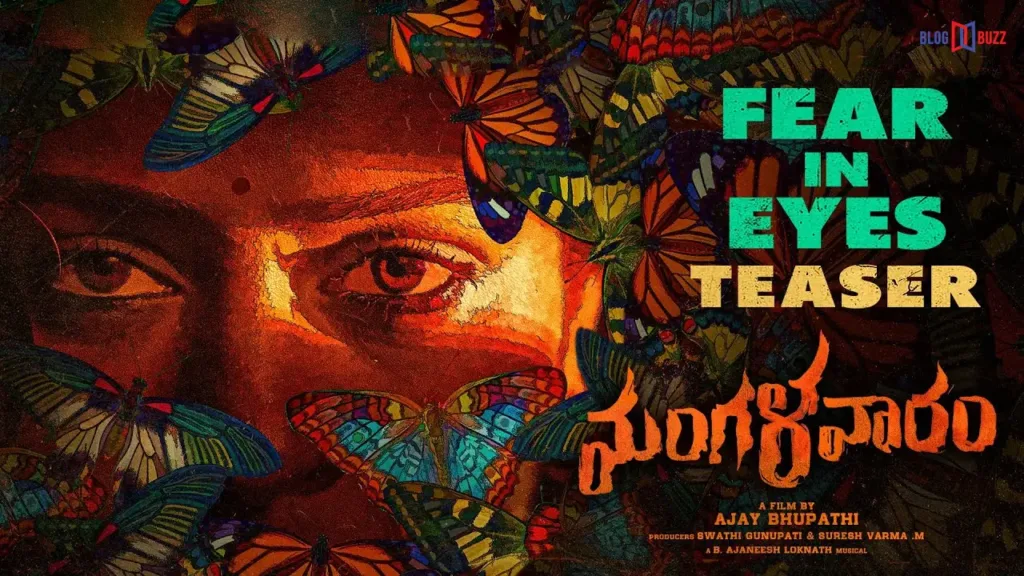 A Thrilling Journey into 'Mangalavaaram' – The Enigmatic Rural Drama"
Get ready for an exciting rural mystery movie called "Mangalavaaram," directed by Ajay Bhupathi, who made the hit film RX 100. The movie stars the talented Payal Rajput in a thrilling role. The teaser of this pan-India film has just been released, and it promises a unique experience that will keep you on the edge of your seat.
The teaser starts with mysterious sounds and captivating images from an unknown village. The people there are trying to understand the meaning behind a strange sound and the appearance of an unknown person. But they can't see the person clearly – only a little boy coming out of a dark alley and a man walking surrounded by fire.
Everyone in the village looks scared and shocked, unsure of what is happening. When someone asks what they see, they are told to stay quiet and pay attention. People start looking up, searching for something unusual. The atmosphere feels tense like something bad is about to happen.
In the teaser, we also catch a glimpse of a man wearing a mask that looks like an idol's face. He is hiding from others, adding to the mystery. Payal Rajput, who played the lead in RX 100, also appears scared as she remembers someone hiding behind a mask.
The background music by Ajaneesh Loknath, known for his work in Kantara, adds to the suspense and excitement. It sends shivers down your spine, making the teaser even more thrilling.
Payal Rajput shared her excitement about the movie, saying that when she heard the story, she immediately knew she wanted to be a part of it. They filmed for several months in a place called Ravulapalem. This time, her role was more challenging than in RX 100, but she was determined to give her best performance.
The film "Mangalavaaram" has been produced by A Creative Works and Mudhra Media Works. The story is set in the 1990s and features a talented cast, including Nanditha Swetha, Divya Pillai, Azmal, Ravindra Vijay, Krishna Chaitanya, Ajay Gosh, and Shravan Reddy. The "Mangalavaaram" film will be released in Telugu, Hindi, Tamil, Kannada, and Malayalam languages, reaching a wide audience across India.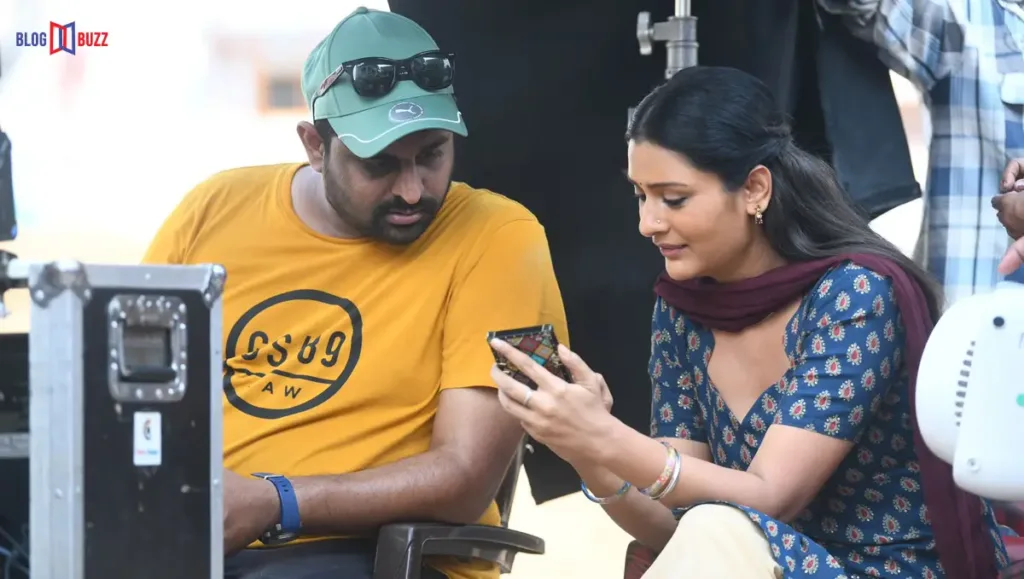 The "Mangalavaaram" teaser has left everyone excited and curious about the movie. The suspenseful plot and impressive performances promise to make "Mangalavaaram" a must-watch film. Ajay Bhupathi's direction and Payal Rajput's acting make it an unforgettable cinematic experience.
In just a minute-long teaser, "Mangalavaaram" manages to captivate audiences with its spellbinding visuals and haunting sounds. The enigmatic masked figure and the village's perplexed reactions create an air of mystery that leaves viewers eagerly anticipating the film's release. Payal Rajput's gripping portrayal adds an extra layer of intensity to the suspenseful narrative. With its promising storyline, talented cast, and mesmerizing background score, "Mangalavaaram" is poised to be a cinematic gem that will keep audiences on the edge of their seats throughout the entire movie.
So, get ready for a thrilling adventure into a mysterious rural world where secrets are waiting to be unveiled. "Mangalavaaram" will keep you guessing until the very end, making it a unique and unforgettable movie for all audiences. Stay tuned for the Mangalavaaram release and prepare to be captivated by the magic of "Mangalavaaram"!