Prabhas Takes a Daring Leap in 'Vintage King' with Maruthi"
Prabhas Takes a Daring Leap in 'Vintage King' with Maruthi"
In an exciting revelation for fans of Indian cinema, the highly anticipated collaboration between superstar Prabhas and filmmaker Maruthi is set to bring a fresh and captivating experience to the screen. Titled "Vintage King," this upcoming movie is poised to rejuvenate Prabhas' on-screen persona, tapping into a sentiment that has remained dear to his followers. As the actor readies for the release of his imminent film "Salaar," all eyes are now turned toward this promising cinematic venture.
The union between Prabhas and Maruthi has been simmering behind the scenes for over a year, a project that has garnered significant enthusiasm among fans of Prabhas and those who admire Maruthi's directorial finesse. While the pan-Indian audience might not have been overly vocal about this collaboration, the air is thick with anticipation. Maruthi's proven track record in crafting successful comedy films, coupled with Prabhas' departure from his trademark action roles, sets the stage for a captivating departure from the norm. This intriguing confluence of talents has intrigued cinephiles, making "Vintage King" a subject of great intrigue.
Exclusive insider information has revealed that the film will indeed bear the moniker "Vintage King," signifying a thematic and stylistic shift for Prabhas. This venture will see Prabhas donning a lungi, a traditional garment that he hasn't sported on-screen for a considerable period. The nostalgia and sentiment associated with his previous lungi-clad appearances in hit films are set to play a significant role, drawing on the proven success of such portrayals in the past. Building on this nostalgic foundation, "Vintage King" ventures into the realm of horror comedy, marking Prabhas' first foray into this genre.
The anticipatory buzz surrounding "Vintage King" continues to escalate with every morsel of information released by the filmmakers. The inclusion of renowned actor Sanjay Dutt in a pivotal role adds to the intrigue, as does the involvement of accomplished actress Zarina Wahab. The leading ladies of the film, Malavika Mohanan, and Riddhi Kumar, promise to infuse the narrative with their own charismatic performances, contributing to a well-rounded ensemble cast.
As production forges ahead at an impressive pace, Prabhas has already concluded filming for a substantial portion of his role, underscoring the dedicated efforts of the entire team. "Vintage King" is being crafted with meticulous attention to detail and an unwavering commitment to excellence, reinforced by the backing of People Media Factory, who are sparing no expense to ensure that the film's production values are of the highest order.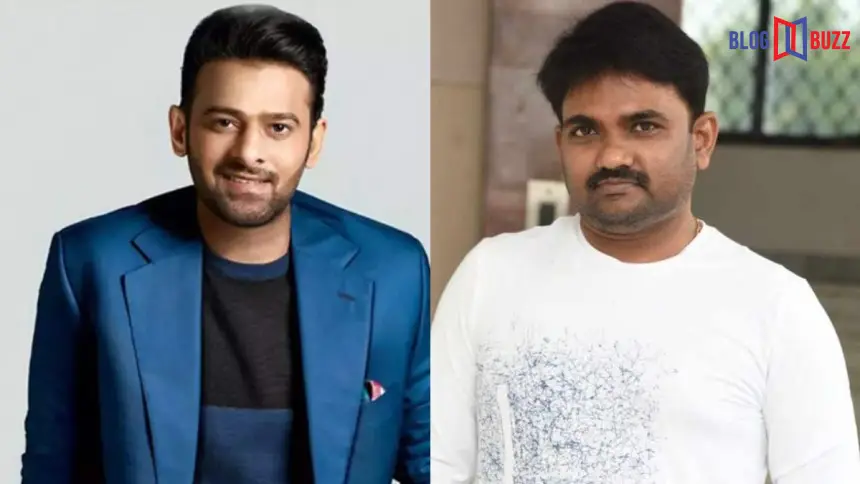 The film's release, anticipated to grace screens in the summer of the following year, has heightened expectations among fans and the film fraternity alike. As cinephiles eagerly await this cinematic spectacle, Prabhas has a flurry of other projects in the pipeline, further enhancing his on-screen repertoire. "Salaar," scheduled for release on September 28, directed by Prashanth Neel, and "Kalki 2898 AD" are among the much-anticipated ventures that will keep the actor in the limelight.
In the ever-evolving landscape of Indian cinema, "Vintage King" emerges as a beacon of innovation and anticipation. The melding of Prabhas' charismatic screen presence and Maruthi's directorial finesse promises a concoction that will leave audiences both enthralled and entertained. As the countdown begins for "Vintage King," cinephiles and fans are poised to embark on a cinematic journey that holds the promise of redefining Prabhas' on-screen legacy.