Actress Nushrratt Bharuccha's Harrowing Ordeal Amid Israel-Hamas Conflict
Actress Nushrratt Bharuccha's Harrowing Ordeal Amid Israel-Hamas Conflict
Amid the Israel-Hamas conflict, actress Nushrratt Bharuccha found herself in a nightmarish situation that she will never forget. She had traveled to Israel to attend the Haifa International Film Festival for the screening of her film, "Akelli." The trip was meant to be a joyous occasion, but it took an unexpected and frightening turn as the conflict unfolded.
Nushrratt, along with the movie's producer and her stylist, had planned to return home after a successful event. However, their promising journey took a dark turn. Waking up to the sounds of bombs and blaring sirens, they were rushed to a shelter in the basement of their hotel. Emerging from the shelter, they were hit with the shocking news that Israel was under attack, and nothing could have prepared them for this sudden turn of events.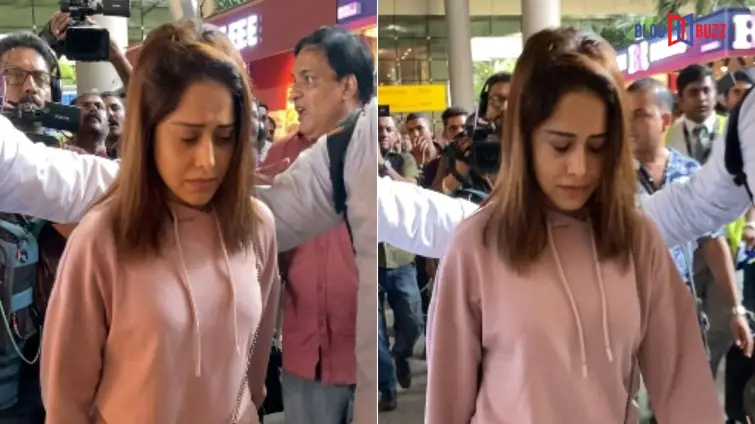 Their first instinct was to contact the Indian Embassy for help, but reaching there seemed nearly impossible due to the ongoing explosions. As panic set in, Nushrratt and her companions realized that making it to the airport for their scheduled flight back to India would be a daunting task. The situation was dire, and they began making desperate calls for assistance.
Amidst the chaos and disruption of cellular networks, Nushrratt found support from unexpected sources. Her Israeli co-actors extended their help, as did the Indian and Israeli embassies, offering invaluable guidance during the crisis. The hotel staff and a compassionate taxi driver also stepped in to provide much-needed assistance in their time of need.
The journey to the airport, which would have been routine under normal circumstances, became an uncertain and unpredictable ordeal. Every minor delay filled them with despair, their hearts sinking further. It was an indescribable relief when they were finally airborne and on their way home.
Nushrratt expressed her deep gratitude to the governments of India and Israel, as well as to the well-wishers who had offered their wishes and prayers for her safety. Having escaped from a war zone, she couldn't be more thankful to be reunited with her family. Her story serves as a poignant reminder of the turmoil experienced by ordinary people caught amid such conflicts.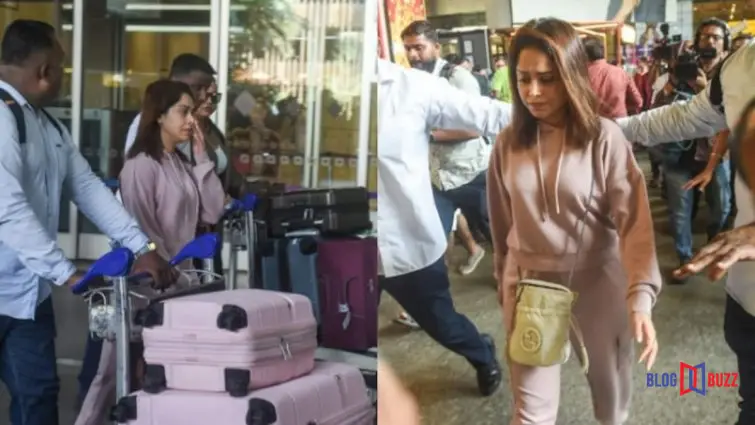 The Israel-Hamas conflict had already taken a significant toll by the time Nushrratt and her team made it to safety. Lives had been lost, and many more were affected by the ongoing violence. The conflict had entered its fourth day, resulting in at least 1,600 casualties on both sides. This included 788 people killed and 4,100 others injured in Gaza.
The situation in Israel has escalated with brutal attacks by Hamas militants, who targeted southern areas of the country with a barrage of rockets, even hitting central regions. In response, Israeli warplanes had launched airstrikes on downtown Gaza City, which was home to Hamas' centers of government. The conflict had left a trail of destruction and suffering.
Nushrratt's experience highlighted the real and human consequences of conflicts like the Israel-Hamas dispute. People who had nothing to do with the conflict found themselves in danger and had to rely on their courage, resourcefulness, and the kindness of strangers to escape the chaos and return to safety.
In a world where conflicts and crises continue to disrupt the lives of innocent people, Nushrratt's story serves as a poignant reminder of the importance of international cooperation, diplomacy, and the resilience of individuals faced with unimaginable challenges. It emphasizes the need for peace and stability in regions plagued by conflict and the impact such events have on individuals and their families.