On this date, "Chandramukhi 2," starring Kangana Ranaut and Raghava Lawrence, will be released.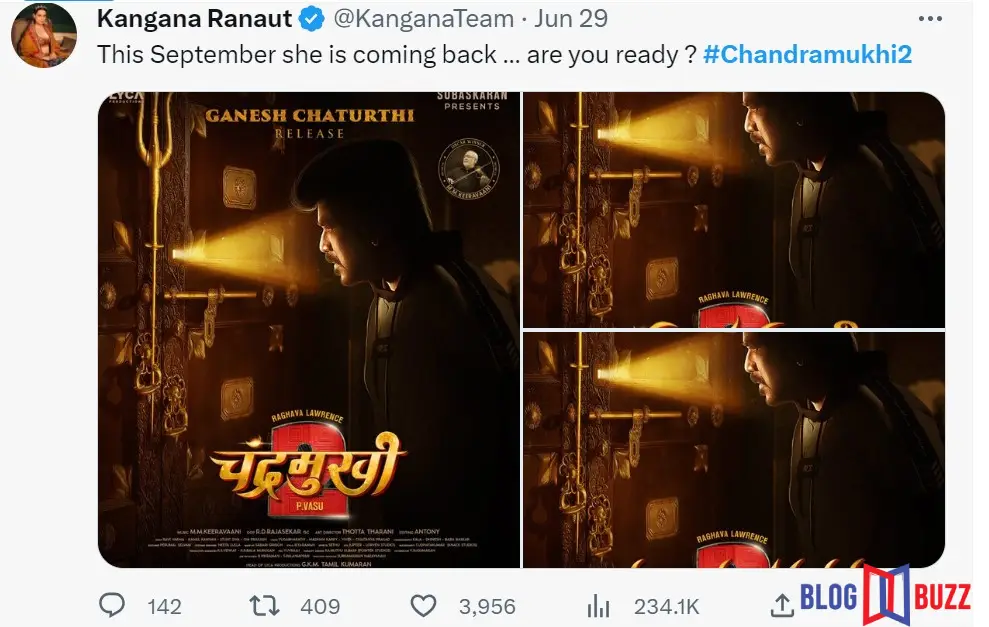 On this date, "Chandramukhi 2," starring Kangana Ranaut and Raghava Lawrence, will be released.
On Instagram, Kangana announced the film's release along with a first-look image of Raghava Lawrence.
Mumbai: Kangana Ranaut is having a great year. She stunned her fans on Thursday by announcing that "Chandramukhi 2" will be released on Ganesh Chaturthi while preparing for her much-anticipated movie "Emergency."
A first-look poster of Raghava Lawrence and the movie's release date was posted on Instagram by Kangana.
In the poster, Raghava can be seen in an anxious avatar as he peers through a door's peephole.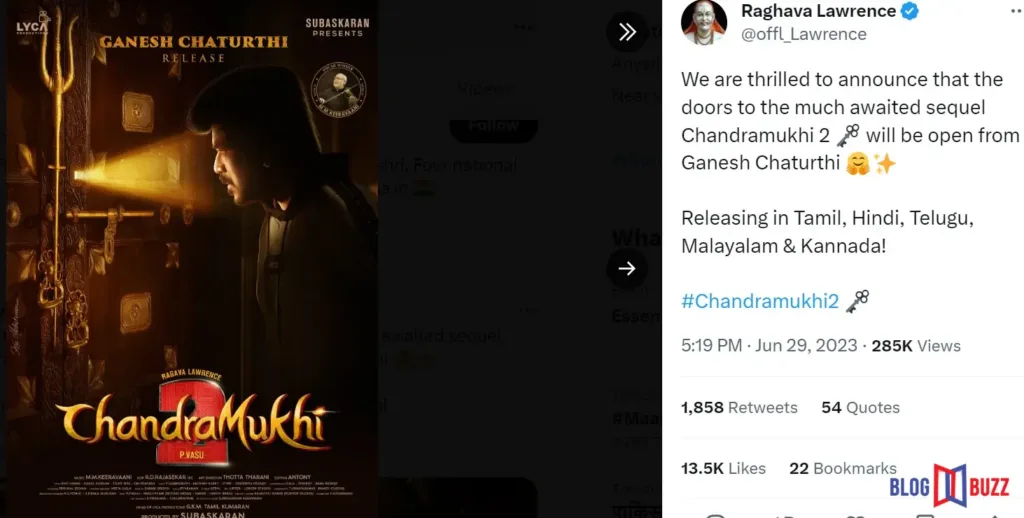 Kangana announced Chandramukhi's returns this Ganesh Chaturthi by sharing the poster for "Chandramukhi 2."
The movie is expected to be released on September 19, which is the eve of Ganesh Chaturthi.
"We are excited to announce that Chandramukhi 2, the highly anticipated sequel, will begin taking bookings on Ganesh Chaturthi. Coming in Kannada, Tamil, Hindi, Telugu, Malayalam, and Telugu!" the post's headline announced.
This is the sequel to the hugely successful Tamil horror comedy movie "Chandramukhi. Rajinikanth, Jyothika, and Prabhu appear in the 2005 Indian Tamil horror comedy film Chandramukhi. It is a remake of the Kannada film Apthamitra, which was, in turn, a remake of the Malayalam film Manichitrathazhu, directed by P. Vasu and produced by Ramkumar Ganesan.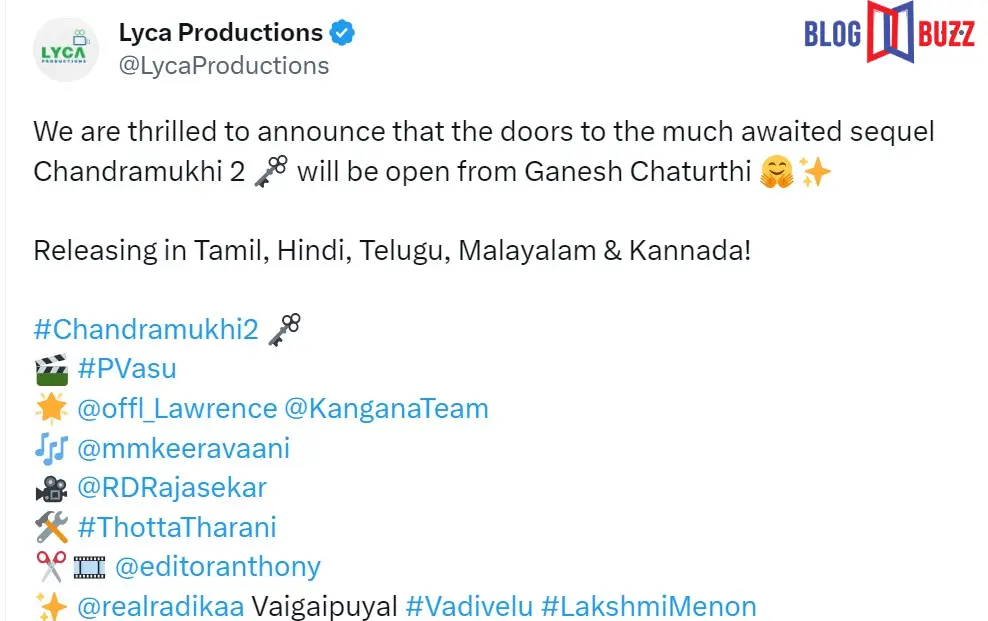 The narrative centers on a psychiatrist who helps a woman who is thought to be in possession of Chandramukhi's ghost. Rajinikanth's portrayal of the title character received praise for the film's performances, soundtrack, and special effects. Chandramukhi is a must-watch for fans of the horror-comedy genre and Rajinikanth's flicks, with an engrossing plot and unforgettable music.
Chandramukhi was a massive commercial success, grossing over 100 crores worldwide. The film's success was unprecedented at the time, and it set several box office records. Chandramukhi was the highest-grossing Tamil film of all time until it was surpassed by Rajinikanth's own film, Enthiran, in 2010. The film's success also led to a surge in demand for the horror-comedy genre in Tamil cinema, with several filmmakers trying to replicate Chandramukhi's success.
Kangana will play a dancer in the king's court who was renowned for her beauty and dance skills in "Chandramukhi 2."
Kangana will share the lead role in the film with Raghava Lawrence, a Tamil superstar.
In September, the movie will be presented in Tamil, Telugu, Hindi, Malayalam, and Kannada. It is produced by Lyca Productions and Subaskaran.
Returning to Kangana's next historical drama "Emergency," the film, which will be released in theatres on November 24, 2023, is based on the life of former Prime Minister Indira Gandhi and has Kangana playing the late politician in the title role.
A protector or a dictator? is the caption she gave the recent official trailer of the movie, which she shared on Instagram. Observe the worst period in our history when the president of our country declared war on the populace. On November 24, "Emergency" will be available everywhere. The movie "Emergency" also serves as Kangana's directing debut.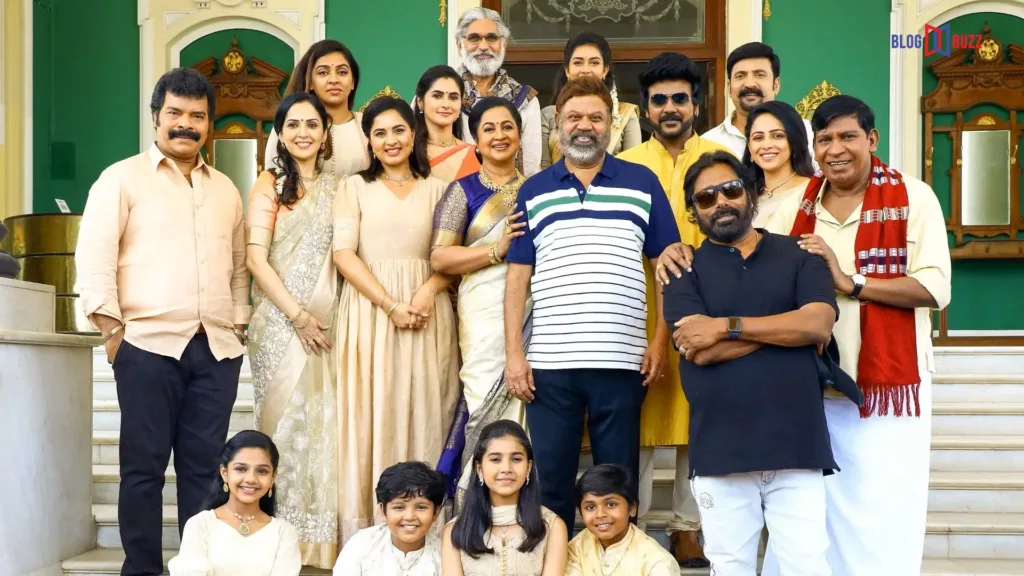 Anupam Kher, Mahima Chaudhry, Vishak Nair, and Shreyas Talpade also have significant roles in the movie in addition to Kangana Ranaut.